Driven: Mercedes-AMG E53 coupe 4Matic+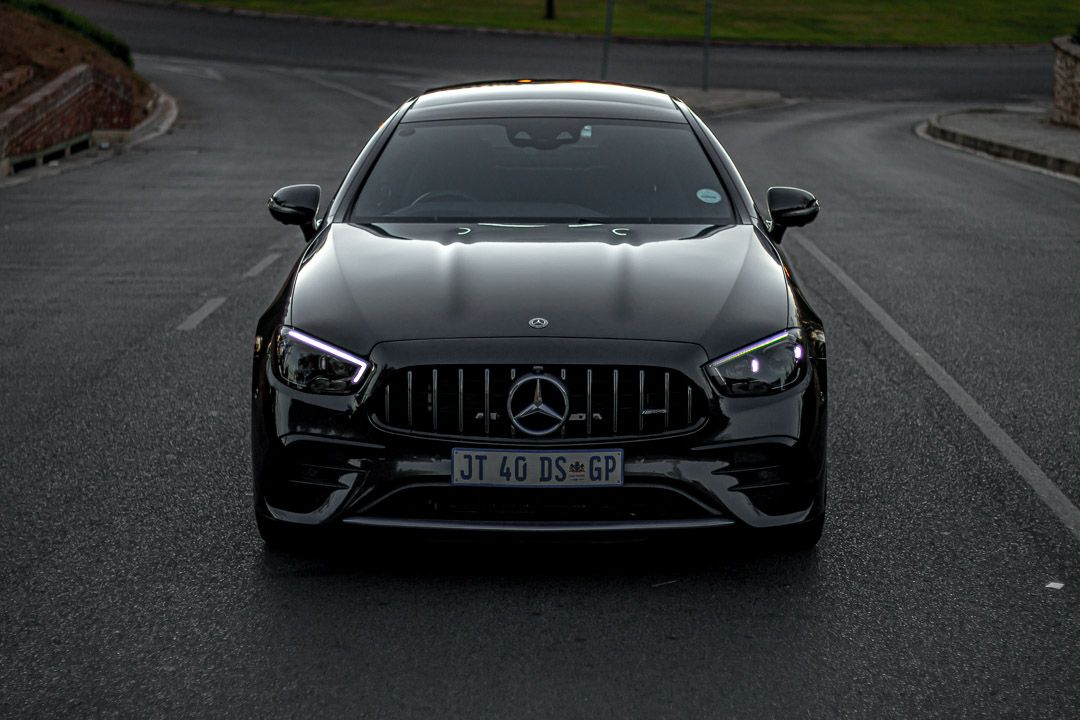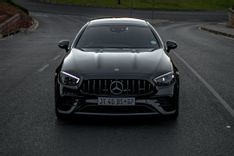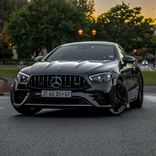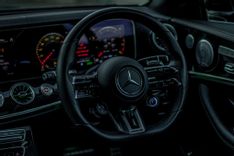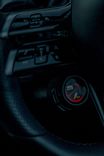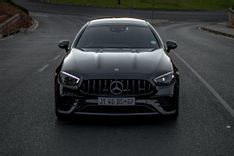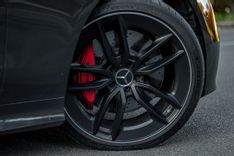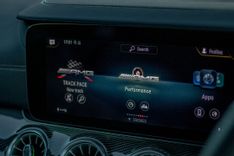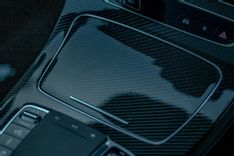 Mercedes-Benz has a long history of producing fine luxury coupés. Many of them have fallen under the E-Class family. From the C124 to the C207, the E-Class has always had a stylish two-door stablemate. It may have lived under a different name for two generations - as the CLK - but it has always been there.
With the exception of the C207, an AMG model has always accompanied the range. Think back to the legendary 300CE 6.0, E36 AMG, CLK 55 and now this - the E53 AMG.
Truth be told, it's been available for a while. But the range has just got a facelift and Mercedes hasn't left the sporting two-door out of the equation.
STYLING
We must admit, when the sleek Mercedes rolled into our parking lot, we were stunned. It's menacing without being aggressive. Classy without being demure. The body styling is elegant and sophisticated, but has so much presence courtesy of the sheer size. That being said, it doesn't look (or feel) too big. Up front, the Panamericana grille dominates, flanked by the redesigned LED headlamps. 20-inch AMG alloys look great and don't ruin the ride. Despite being an AMG model, it's relatively subtle. There's a stylish bodykit and quad tailpipes at the rear - a hint for anybody who tries to take on the big beast. It caused quite a stir on our road trip to Durban, with myriad passers-by expressing their love for the Mercedes.
INTERIOR
We've discussed the interior of the new E-Class extensively - it's absolutely class leading. From the tech on offer, to the sheer luxury and quality, it's difficult to fault the innards of the big Benz. Everything you touch feels expensive and high-class. The tech is also incredible. MBUX is currently our favourite infotainment system. Not only is it easy to operate, but the sheer optionality and personalisation of the system - and the screen resolution and feedback - is nothing short of miraculous. It can be controlled via a touchpad, as a touchscreen or via the new steering wheel. While we've had our reservations about the new touch-sensitive controls on the tiller, we must say we're getting used to it.
For a sleek two-door, room at the rear is commendable - even a medium-sized adult can sit back there comfortably. As is the case with all E-Class models, boot space is commodious. As a grand tourer, you'll be pleased to know that a sizeable 425 litres of packing space is up for grabs. For a car costing over R1.63 million, we would expect Mercedes to throw in keyless-go (R12 200) and an AMG performance exhaust (R38 700).
PERFORMANCE
Fire up the gorgeous, mild-hybrid straight-six motor and slip it into drive. Carefully navigate out of a driveway, find a stretch of road and nail the throttle - from the rear, the most fabulous sounding straight-six howl emanates from the quad pipes at the rear. Before you know it, you've hit 100 km/h (all you need is 4.4 seconds) and you're approaching the speed limit rapidly.
The 4Matic+ system gives the car plenty of traction and allows it to utilise its 320 kW (+ 16 kW electric boost) and 520 Nm of torque to the best of its ability. For a large car, it handles nicely - it's no cut-throat sportster, but rather a luxury car with a sporting edge. It fulfils the luxury car brief rather nicely, with a supple ride and refined road manners. Despite the large alloy wheels, it deals with potholes and road irregularities as if they're not there. Wind noise and tyre roar are virtually non-existent, either.
At a cruise on the highway, it is ghostly silent. More impressively, however, is the fuel consumption. On our way to Durban, we averaged 8.9 L/100 km - commendable for a performance car with 320 kW of power. Overall, we averaged just over 10 L/100 km. This is partly down to the excellent nine-speed auto, which is quick-shifting and uses the highest gear when cruising to ensure maximum economy.
VERDICT
While nowhere near as rapid as the E63, we think the E53 makes a lot of sense for the executive who wants plenty of style, luxury and class - with some added performance. Like the Audi S5 we tested not too long ago, the E53 feels nearly perfect. It's hard to fault a car that does so much so perfectly - but then again, it belongs to a competent family. Mercedes is onto a winner with the revised E53 (and the facelifted E-Class range in general).
Buy a new or used Mercedes-AMG E-Class at a great price.
We put you back in control, make a single request and get up to 3 quotes from dealers nationally.
Choose your perfect car

Dealers come to you with their best offers

Compare offers and buy with confidence