Driven: 2019 MINI John Cooper Works Clubman and Countryman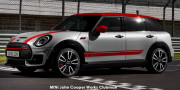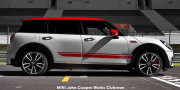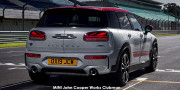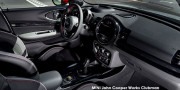 Driven: 2019 MINI John Cooper Works Clubman and Countryman
We headed off to put MINI's latest high-performance models through their paces on the twisty roads of Mpumalanga. The new MINI Clubman and Countryman John Cooper Works were in attendance, along with the Clubman S and Countryman S.
Who is John Cooper and what did he Work on?
John Cooper was the name of the man behind the original Mini Cooper. He was also an avid race car maker and tuner in his prime. His son, Michael Cooper, started a company in 2002 called John Cooper Works tuning that produced tuning parts and accessories for the newer, BMW-era MINI's. Over a decade and a half later and Michael's tuning legacy lives on through the JCW badge which is reserve for only the hottest and most powerful MINI's.
The Most Powerful MINI's in 60-Years
It's no secret that BMW share a lot of their technology with MINI, although in previous years you would have to fork out a premium to have access to BMW's high-performance engines. Well, now you don't have to settle. BMW's new turbocharged 2.0-litre motor from the latest M135i finds itself at the heart of the Countryman and Clubman JCW. It produces 225kW of power and 450Nm of torque, which is more than enough power to earn the duo the shared title of 'Most Powerful' MINI's.
Is it quick?
Absolutely. If the 55kW and 100Nm surge in power and torque wasn't enough, the latest JCW models are also equipped with MINI's ALL-4 all-wheel drive system. The intelligent system calculates and measures the power being sent to each wheel and can adjust it based on the driving conditions. The 8-speed Steptronic gearbox snaps up and down the gears and the overall effect is pretty rapid acceleration. The 0-100km/h times of the Clubman and Countryman John Cooper Works models have been reduced by 1.4 and 1.5-seconds respectively, meaning that the Clubman JCW will hit 100km/h in 4.9-seconds while the Countryman will do the sprint in 5.1-seconds.
How does it perform on the track?
Well, we didn't get to open these hot-hatches on the track but you can really feel the improvements in action once you start driving a bit more spirited. The throttle is millimetre accurate and gets along with the right foot very nicely. The brakes have also been upgraded in order to bring the 255kW hatches to a halt. MINI has included a new cooling system and suspension on the JCW that has been developed from race track know-how while a new exhaust system keeps things exciting at the back.
Verdict
We didn't get to drive the Clubman JCW, but our time with the bigger MINI Countryman JCW was a blast. The all-wheel drive set-up really brings out its dynamic ability as opposed to the understeer that plagued its predecessor. The power delivery is incredibly potent and even scary at times, but everything works together to inspire confidence in the driver. The handling is superb, although the slightly higher suspension of the Countryman tends to amplify the effects of bumps, especially at faster speeds, which often results in the car feeling very floaty. The brakes, as sporty as they are, feel strange because they don't kick in until after you press the pedal about 15% in, and when they do eventually kick in, they kick in hard.
Specification
MINI Countryman John Cooper Works
R708,000
Turbocharged 2.0-litre 4-cylinder petrol engine
225kW of power
450Nm of torque
7.9-litres/100km
MINI Clubman John Cooper Works
R642,000
Turbocharged 2.0-litre 4-cylinder petrol engine
225kW of power
450Nm of torque
7.7-litres/100km
Buy a new or used MINI Clubman at a great price.
We put you back in control, make a single request and get up to 3 quotes from dealers nationally.
Choose your perfect car

Dealers come to you with their best offers

Compare offers and buy with confidence