Toyota starts a new chapter with the Starlet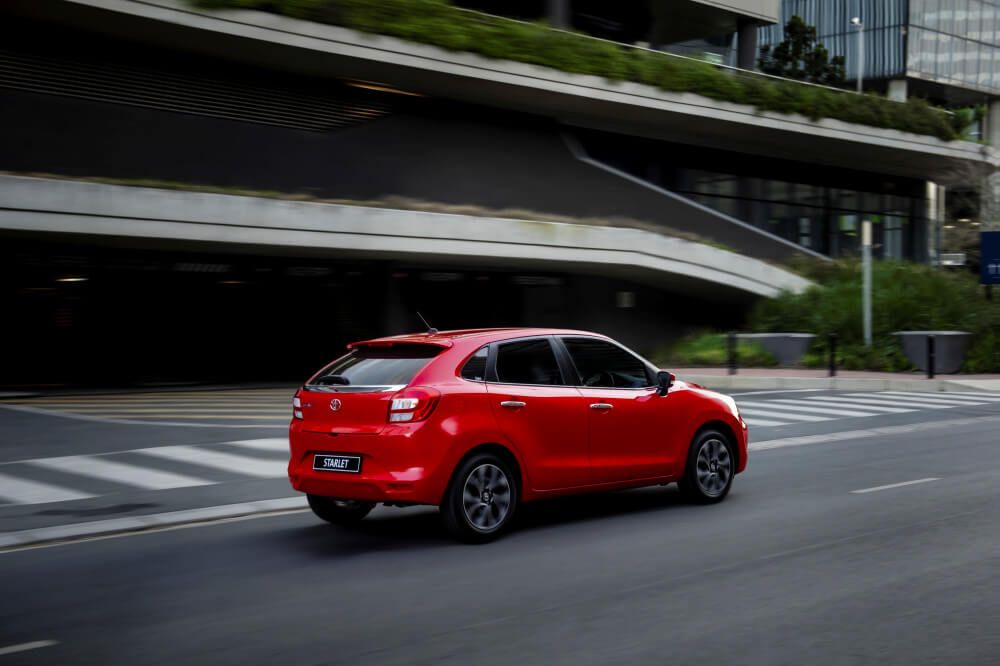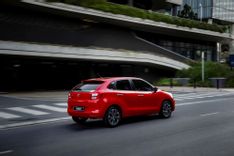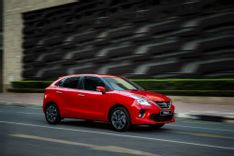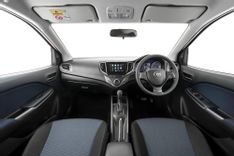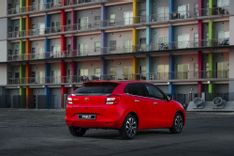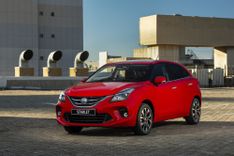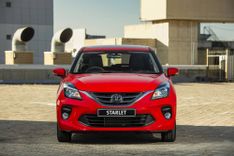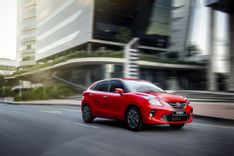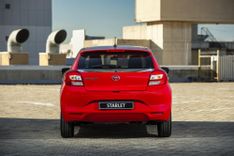 Toyota starts a new chapter with the Starlet
Introducing the Toyota Starlet, a stylish and spacious vehicle that is now replacing the Etios. The Starlet was done in collaboration with Suzuki, a collaboration that was first announced back in 2016.  The target market for the Starlet is younger people, and that is evident with its modern and fashionable design. We recently attended the virtual launch of Starlet, and a few days later Toyota allowed us to experience the vehicle first-hand.
At first glance, the Starlet may confuse you with the Suzuki Baleno, and that is because it is based on the Baleno. Make no mistake that the Starlet is unique on its own, but the influence of Suzuki is more than evident. The Starlet also marks the first product to come out of this brand alliance.
Toyota is going for the slogan 'Make space for fun' for the Starlet. An interesting choice of words, but it is only when you take a seat in the Starlet do you fully appreciate the space it offers. One cannot help to think that Toyota has come a long way since the Etios. The Starlet does, however, stay true to the Etios keeping the same core strengths - good performance, fuel efficiency, and affordable pricing. The Starlet is set to be available in three different forms, ranging from the entry-level Xi model to the mid-level Xs model all the way to the top of the range Xr model.
On the outside, the Starlet upholds a classic hatchback design. There is a v-shaped front grille with Toyota badging and comes with two vertically arranged headlamps which are fitted with a chrome inlay. On the rear are large LED tail lamps with red and translucent accents. These are all joined by a stylish chrome garnish strip.
The Xi models ride on 15-inch steel wheels, while the Xs and Xr models will ride on 16-inch alloy wheels. In terms of engine capacity, all new Starlet derivatives will come with a 1.4-litre DOHC four-cylinder engine which produces a nifty power output of 68kW with a torque of 130 Nm. It may not seem like much on paper and it is certainly by no means quick but the Starlet felt responsive and performance was adequate. There are two transmission choices available, varying from a 5-speed manual transmission to a 4-speed automatic transmission. 
The cabin of the Starlet feels very much like a Suzuki. It does offer some modern interior perks as the Xi and Xs models come with a double-DIN audio system with CD, Bluetooth, USB, and Aux functionality, all of which play through 6 high-quality speakers. If you are however looking for something a bit more high end then the Xr models will be the be the right fit as it features a touchscreen audio system that is completed with Android Auto and Apple CarPlay integration for navigation, telephony, music-streaming services, USB, Bluetooth, and MP3/Aux compatibilities. The other feature that is equally appealing is its premium leather steering wheel and reverse camera which is embedded within the infotainment system.
In terms of safety, all Starlet models are equipped with ABS, EBD, Brake Assist (BA), and Vehicle Stability Control (VSC). While those models offering Automatic transmission will also include Hill Assist Control (HAC). Other features of the Xi and Xs models include fitted with Driver and Passenger airbags, while the Xr models will feature Curtain and Side airbags. Two ISOFIX points and a security system are provided as well.
There is no doubt that the Starlet more than replaces the Etios in every way. The things that make the Starlet so appealing are of course its fuel consumption and affordable price tag. It also drove well and the performance from the 1.4litre engine felt responsive.
Pricing    
Starlet 1.4 Xi MT             R204 900
Starlet 1.4 Xs MT            R215 200
Starlet 1.4 Xs AT             R235 700    
Starlet 1.4 Xr MT            R258 500    
Starlet 1.4 Xr AT              R272 500
All Starlet models will come with 3-services plans at 45 000km's on the clock, with 15 000 km service intervals. A 3-year warranty is also being provided and customers will have the option to additionally purchase a service plan and warranty extensions from their local Toyota dealer
Buy a new or used vehicles at a great price.
We put you back in control, make a single request and get up to 3 quotes from dealers nationally.
Choose your perfect car

Dealers come to you with their best offers

Compare offers and buy with confidence