Latest Quest worthy of undertaking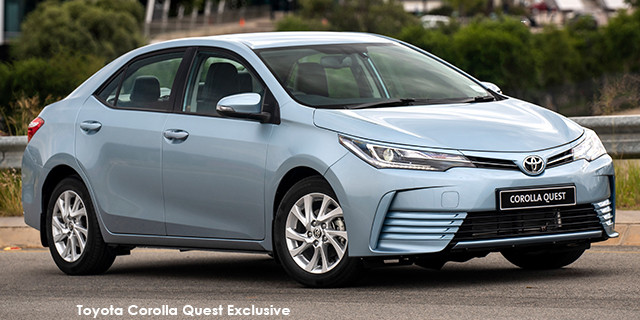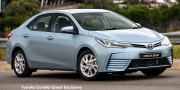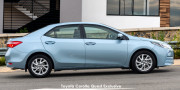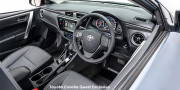 Latest Quest worthy of undertaking
It's quite incredible to think that it has been six years since Toyota South Africa launched the first iteration of the Quest. For those of you unaware of this Uber favourites origin, it's based upon a 10th generation Corolla but with fewer features, more cost-effective parts and of course, a lower price tag
There's now a new, locally-built Quest though, which is based upon the impressive 11th generation Corolla, meaning that it will offer more practicality and quality but still at a reasonable price. We had a chance to drive the newcomer recently at the national media launch.
Why Quest?
With the same basic principles that the brand applied to its Conquest when it was marketed as the Tazz all those years ago, the Quest is a budget version of a popular model that is due for replacement. In the case of the latest Quest, the brand has added a few locally sourced items, changed some internationally sourced items, removed some equipment and lowered the price.
The styling
Those familiar with the now previous-generation Corolla will have to look twice to notice how the Quest has been altered versus the car on which it is based. There's a new front bumper with matte-black trim pieces extending into the headlights on the Standard and Prestige specification models while Exclusive trim models benefit from body-coloured items.
Keen-eyed onlookers will also notice that the rear number plate garnish has been changed from chrome to body colour. Exclusive models also get 16-inch alloy wheels while all models get disc brakes at each corner as well as a full-sized spare wheel. Aside from this, you're looking at an 11th generation Corolla.
Interior changes
At the launch event, the top-spec Exclusive models were available to drive, skewing our perception slightly with niceties such as keyless entry, push-button start, leather seats, leather padding on the dashboard and the touchscreen infotainment mounted in the centre of the dashboard offers Bluetooth and USB connectivity. Other niceties included in the range-topper include a leather-wrapped multifunctional steering wheel, rain-sensing wipers and LED headlamps.
One engine to power them all
Toyota has, thankfully, ditched the previous 1.6-litre engine in favour of the more powerful 1.8-litre naturally aspirated unit as this engine is more common on a global scale, making parts cheaper. The unit produces 103 kW / 173 N.m motor and is mated to either a six-speed manual or a CVT gearbox.
The drive
Don't expect incredible acceleration, amazing fuel consumption or the most supple ride quality, however, the Quest will get the job of transportation done in a reliable, unfussed manner. The manual derivative is more enjoyable to drive, however, the CVT will prove more popular with those that lament time spent in traffic.
Safety first
The Corolla Quest range benefits from a host of safety items such as driver, passenger and driver knee airbags. The Prestige and Exclusive models receive side airbags as well. The range also receives Vehicle Stability Control (VSC) with Hill Assist Control (HAC), ABS, EBD, Isofix, LED daytime running lights and rear fog lights as standard.
Placement and verdict
The Quest forms part of a three product initiative. Toyota will be offering the Corolla hatchback, the soon-to-be-launched Corolla sedan and the Quest. This makes the Quest the most affordable Corolla-based product on sale and is certainly worthy of consideration given its incredibly aggressive pricing
Service plan and warranty
All Corolla Quests are sold with a three-service/45 000km service plan and a three-year/100 000 km warranty.
Pricing
1.8 Quest – R249 900
1.8 Quest CVT – R270 400
1.8 Quest Prestige – R286 500
1.8 Quest Prestige CVT – R296 800
1.8 Quest Exclusive – R307 400
1.8 Quest Exclusive CVT – R317 700
Buy a new or used Toyota Corolla Quest at a great price.
We put you back in control, make a single request and get up to 3 quotes from dealers nationally.
Choose your perfect car

Dealers come to you with their best offers

Compare offers and buy with confidence