Suzuki Swift Sport boasts boosted brilliance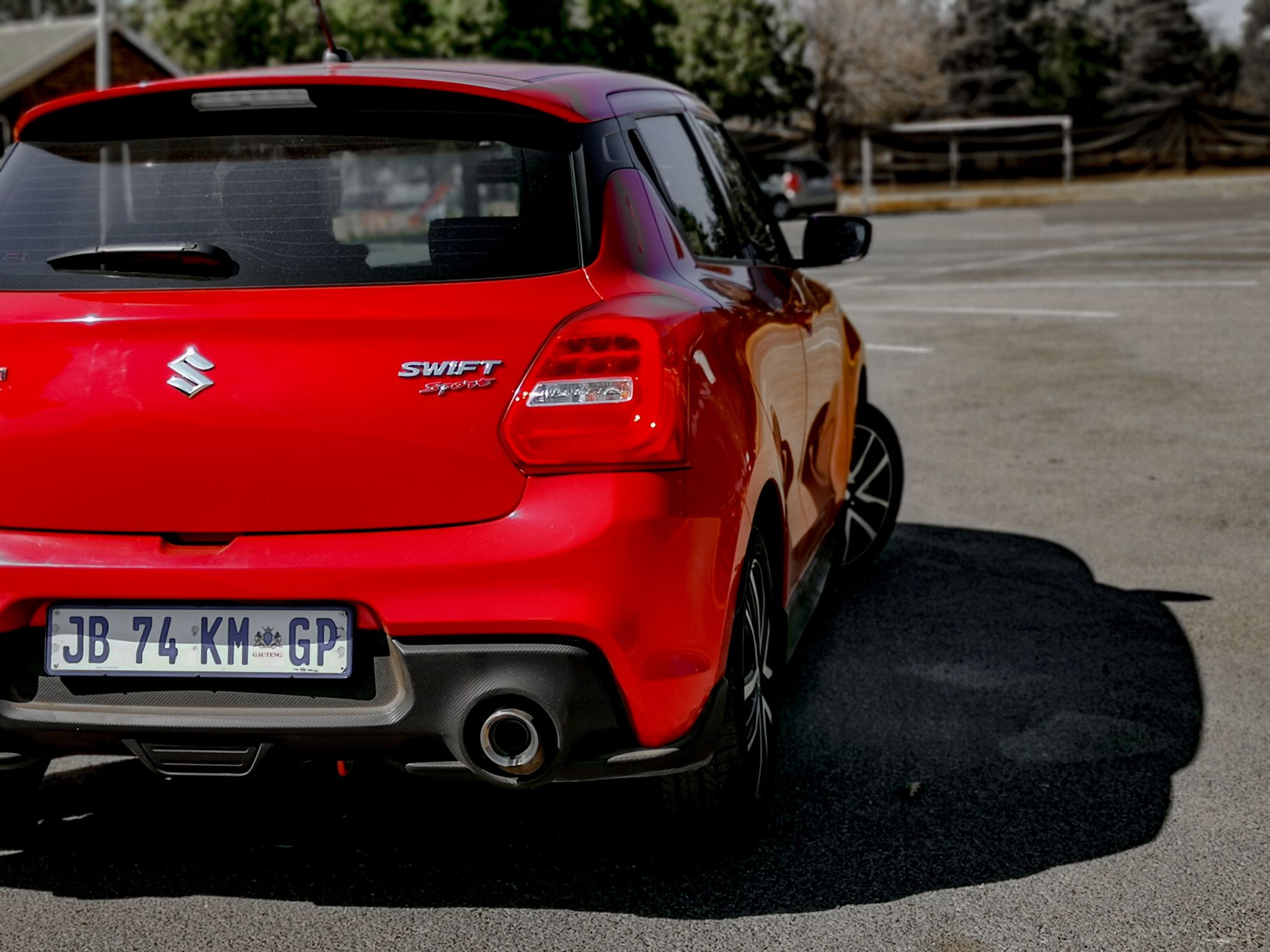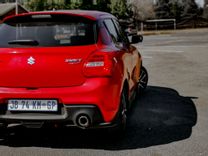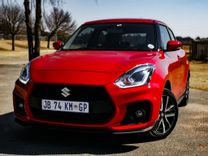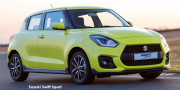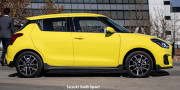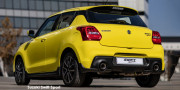 Suzuki Swift Sport boasts boosted brilliance
We'll admit it, we're suckers for small performance hatchbacks, but that's not to say that when one arrives that we'll be impressed with it. Since we know what we're looking for in the driving experience, we can be the harshest of critics when it comes to these micro-performers. Recently, the Swift Sport (SSS) arrived for a weeklong stay with the AutoAdvisor team.
Forced induction
The previous generation Swift Sport was one of the last naturally aspirated performance hatchbacks available. The latest generation of Suzuki's hot hatchback, codenamed ZC33S, presented South Africans with a somewhat bittersweet moment as it signaled the introduction of turbocharging into Suzuki South Africa's line-up while simultaneously committing the high-revving engines of old to the annals of history.
We are in an age of turbocharging and electrification. The larger vehicle types were the first to receive the downsizing trend, which may explain why it has taken Suzuki, mostly a purveyor of smaller vehicles, so long to adapt. While not a bad thing, modern turbo petrol engines have become deeply impressive and, on paper, at least the latest Swift Sport is a superior product to the car that it replaces.
The makings of a hot hatch
We immediately got down to the task of determining if this is a worthy successor and indeed if it's a worthy competitor in the modern performance arena. The new Boosterjet motor under the bonnet of the latest car displaces just 1.4-litres. The addition of a turbocharger has resulted in 103kW and 230 N.m, some 3kW more than before, but significantly 70 N.m more torque and far less power loss at altitude than before. These figures mean that the new car will annihilate the older variant in a straight line, not just in a robot-to-robot scenario, but also in terms of in-gear acceleration.
There's the option of a six-speed manual or a six-speed torque-converter automatic. The latter has proven itself to be quicker in a straight line but is likely to take away much of the driving fun associated with swapping cogs yourself. The added torque lower in the rev range also makes the performance of the car more accessible, more of the time. It also means that the fuel consumption is slightly lower than before because you don't have to thrash the car to get your thrills.
Features
As much as an enthusiast will bemoan the inclusion of what they may deem 'unnecessary' features in modern performance cars, the fact of the matter is that those who buy these cars will be using them quite a bit. Therefore, the slightly more pliant ride quality coupled with features such as a colour touchscreen infotainment system with Apple CarPlay and Android Auto, six airbags, climate control, cruise control and LED head and taillights to name a few, is a welcome addition, making the SSS a far more enjoyable car from a daily driving perspective.
Driving SSS
So far, so good, but many modern cars are turbocharged, any many will hurl you down the road at a fair rate of knots, but does the latest Swift inspire your inner hooligan as a good performance hatchback should? The answer is, yes and no. The new car fails to enchant as its predecessors did in terms of sheer driver engagement, it feels clinical yet light and nimble, but a tad uninspiring all at the same time. There's a paradoxical, almost oxymoronic tone to how the car makes you feel. At 970kg, it's light by modern standards, turn-in is sharp, the mechanical grip is there, the little engine pulls well, yet, it's missing something, that intangible, indescribable quality that so many performance cars are missing these days. The more philosophical of our contemporaries will likely conclude that cars are losing their souls. I think that it's the extensive and inevitable use of electronics in most vehicle systems that are removing the driver from the act of driving.
Verdict
From a local perspective, the little Suzuki is the king of its segment, having dispatched the likes of the Corsa GSi as not only a superior performer, but a far better value proposition than the aging Opel. For those looking for a nippy, fun, and well-equipped hatchback, the Swift Sport will not disappoint, however, those looking for the hard-edged driver's car of yesteryear, well those are in short supply these days.
Pricing
R 336 900
Buy a new or used Suzuki Swift at a great price.
We put you back in control, make a single request and get up to 3 quotes from dealers nationally.
Choose your perfect car

Dealers come to you with their best offers

Compare offers and buy with confidence