MINI JCW GP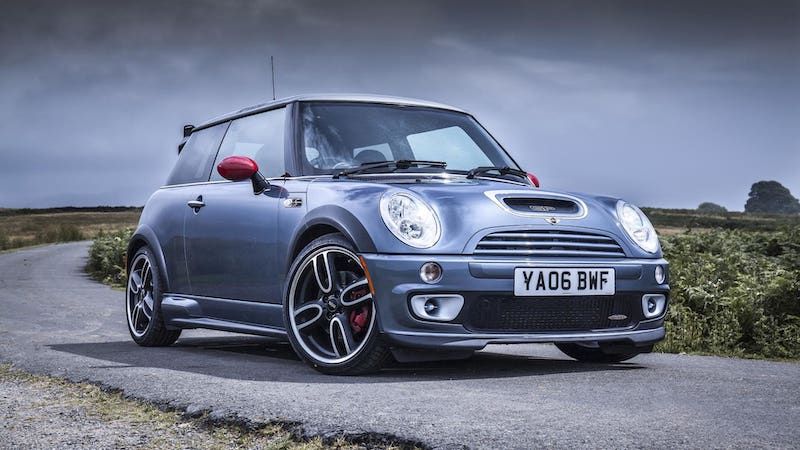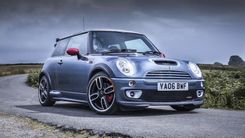 Mini's have always been regarded as the quintessential compact hatch, and it's hard to believe that the BMW-built Mini Mk1 was launched back in 2000. The Mk1 became an instant success, and the performance variants – the Cooper S and JCW-equipped Mini Cooper S Works – were equally loved.
But at the end of the Mk1's life cycle, Mini decided to do something very different – and special. They created a lightweight, high-performance variant called the Mini John Cooper Works GP Kit. The special edition model was essentially a light-weight, quasi-race-prepped John Cooper Works model.
Hand-finished by Bertone in Italy, it had more bolstered Recaro seats, but in the interests of shedding unnecessary weight, they chucked out the rear seats, sound-deadening, rear wiper system, and other weight-reduction steps, which resulted in a total saving of 40kgs, compared to the Cooper S. Its final kerb weight? Just 1,090kg!
It was available in only one colour - Thunder Grey; while all the chrome touches seen on the Cooper S were binned, and it gained a Pure Silver roof and Chili Red wing mirrors, spunky 18-inch four-spoke alloys, and a more aggressive aero kit that included a carbon rear spoiler - that apart from looking the great, resulted in a distinctly reduced drag coefficient and enhanced downforce on the front and rear axles, which aided handling.
Whereas Mini's now utilize turbocharged powerplants, back then, they uses superchargers. And the Tritec 1.6-litre supercharged motor used in the Cooper S was a peach, winning its class at the International Engine of the Year awards back in 2003. While the Cooper S outputted 125kw and 220nm, the GP version upped the ante by pushing outputs to 160kw and 250nm.
Mechanically, it had a less restrictive intercooler, a recalibrated engine management, high-volume injector nozzles, and a freer-flowing exhaust system, whilst extra cooling capabilities allowed the supercharged engine run longer on cooler temperatures for better track performance. And because it was supercharged, there was none of the typical lag associated with turbo cars. The result? A 240kph top speed and 0-100kph in 6.5 seconds, proper figures for a little Mini.
An extra-light and precise six-speed manual gearbox added to the thrill of enjoying the car's power and performance. And its soundtrack, was something special too. Lots of real crackles and pops, a sound exacerbated by the lack of interior separating your ears from the bootlid.
Unlike the Minis that followed it, you had no Sport button to press or driving modes to toggle through. It was hard-edged and up-for-it immediately. Electronic systems optimised the handling of the GP, while a limited-slip differential, ASC+T and EBD came as standard fitment.
All of these, together with the Mini's short wheelbase and tuned suspension helped the GP achieve a Nurburgring lap time of 8:41.55 – an impressive time back in 2006. One even contested the Knysna Hillclimb, clocking a stellar 54 second effort.
Of the 2000 units of the Cooper S Works GP built, BMW SA imported only 30 to South Africa, making them extremely scarce and much sought after. The original GP went onto become a cult classic for its purity, and was so loved and respected, that in 2013 at the end of the Mk2's lifespan, Mini repeated the formula used in the original GP, and created the equally brilliant John Cooper Works GP.
Buy a new or used vehicles at a great price.
We put you back in control, make a single request and get up to 3 quotes from dealers nationally.
Choose your perfect car

Dealers come to you with their best offers

Compare offers and buy with confidence