Mercedes-Benz C32 AMG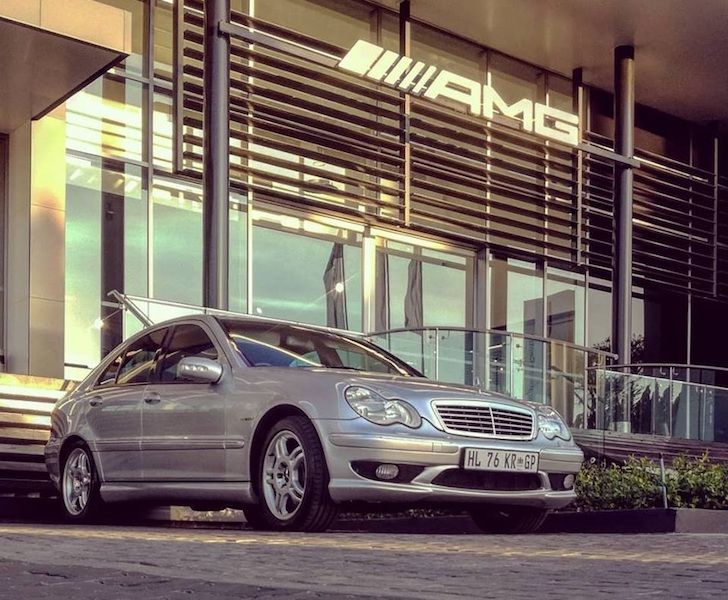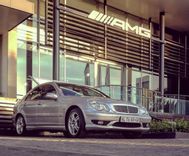 It was only in 2005, that AMG became a wholly owned subsidiary of Mercedes-Benz, which meant cars like the Mercedes C32 AMG, were still classified as one of the "old school" types of AMG. Back in 2002, when the Mercedes-Benz C32 AMG launched, its sole aim was to decimate the BMW M3.
Sadly, even with its supercharged V6, it fell short of the BMW M3 in terms of outright performance. Not that the C32 was a bad car, it was very fun, but to be respectful, it was still an 'old man's Mercedes'. It didn't have the youthful DNA that current AMG's have injected into them.
That said, the C32 was still very desirable. It was still a genuine alternative to the M3 – albeit the more mature choice. Bar for the front bumper and alloys, you will be forgiven for mistaking this for a regular C320, but under the hood is where things were very different.
While it ran the same V6 motor, Mercedes-AMG felt that it could rival the M3 thanks to Merc's experience with modern supercharging, so they fitted a helical twin-screw supercharger. Running a fairly high compression ratio of 9:1, power and torque outputs were raised dramatically from the C320, soaring from the standard engine's 160kw and 310nm, to 260kw and 450nm.
The supercharger was developed in conjunction with IHI and featured Teflon-coated rotors that produced overall boost of 1 bar. While rival BMW M developed the SMG II semi-automatic for the BMW E46 M3, the C32 had a 5-speed automatic transmission's "Speedshift" system, which had quicker response (up to 35%) to accelerator and shift selector movements.
Interestingly, the C32 had a smaller engine than its predecessors, the C36 AMG with the M104 3.6L I6 engine, and the C43 AMG powered by the M113 4.3L V8 engine. The underpinnings were also upgraded to handle the extra go. Suspension layout was the same as that of the C320 (MacPherson struts in front and M-B's multilink system at the rear), but spring and damper rates were altered, and the ride height was lowered 30 mm. Front brake rotors were pretty large, measuring 345mm with 300mm rotors at the rear.
Despite being rear-wheel drive, it managed to put its power down quite well. 0-100kph took 5.69 seconds, and it ran the standing kilometer in 24.86 seconds, with top speed limited to 250kph. The engine also found its way into the SLK 32 AMG, and the Chrysler Crossfire.
Whereas the M3 was a more focused driving tool, the C32 was a jack-of-all-trades. It was a relaxed cruiser one moment, and a hotrod performance saloon when you mashed the loud pedal. Mercedes-Benz South Africa's C32 AMG was deemed a wonderful driving tool for all seasons, by anyone that drove it. These days you can pick up one of these forgotten gems relatively easily for under R100K.
Buy a new or used vehicles at a great price.
We put you back in control, make a single request and get up to 3 quotes from dealers nationally.
Choose your perfect car

Dealers come to you with their best offers

Compare offers and buy with confidence