Mercedes-AMG CLA 35 and 45s South African Pricing Revealed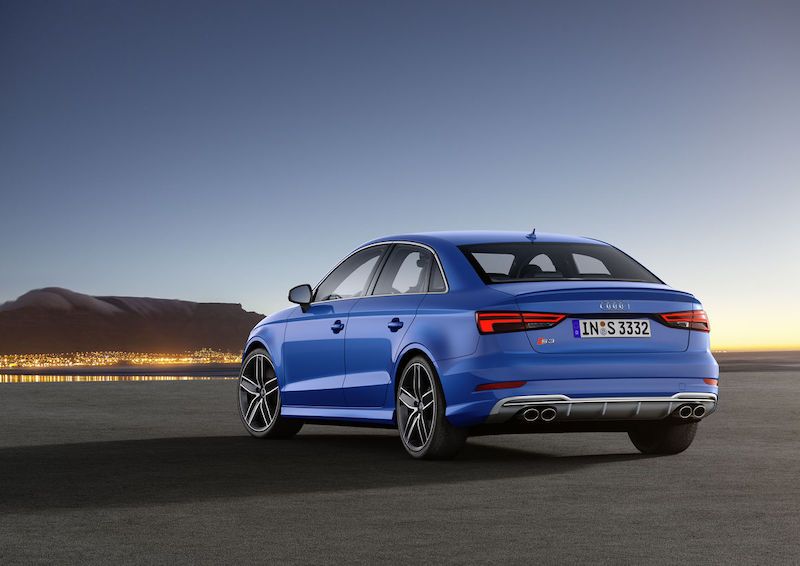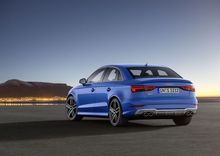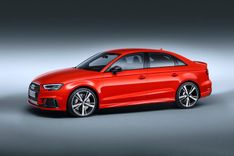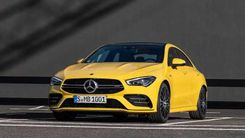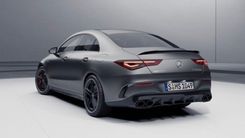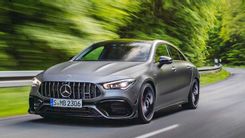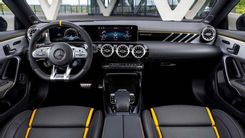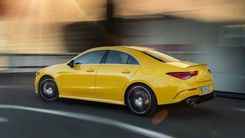 It's been a few weeks since Mercedes-AMG pulled the covers off their new range-topping CLA Coupe models, the CLA 35 Coupe and the CLA 45s Coupe. We did a bit of digging and managed to come across the local South African prices for these models.
The Mercedes-AMG CLA 35 Coupe is powered by a 2.0-litre four-cylinder engine, capable of producing 225kW of power and 400Nm of torque. Launch it from a standstill and it will motor on up to 100km/h in just under 5 seconds – 4.9-seconds to be specific. The big-daddy Mercedes-AMG CLA 45s Coupe is powered by a turbocharged 2.0-litre four-cylinder petrol engine, too, except the wizards at AMG have found a way to squeeze over 300 kilowatts of power from its engine. The result is a maximum power output of 310kW accompanied by a maximum torque of 500Nm. Both models are fitted with the all-wheel drive 4MATIC+ system as well as a 7-speed dual clutch transmission.
The performance gap between the two AMG models are rather drastic. The CLA 45s accelerates from 0-100km/h in 4-seconds flat, which is almost a full second quicker than the CLA 35. The top speed is also higher, with the Drivers Package equipped 45s topping out at 270km/h versus the electronically limited 250km/h top speed on the 35 model.
Just like the performance gap, the price gap between the two AMG models is just as wide. The Mercedes-AMG CLA 35 Coupe will start at R 855 766 while the Mercedes-AMG CLA 45s Coupe will start from R1 093 749, leaving a massive R 237 000 premium to be paid for the extra performance. Some will argue that the premium is too high to be justified while some will be more than willing to fork out the extra cash, but one thing that's for certain is that, whether it's a 35 or 45s, the new performance CLA Coupe models are going to be strong contenders in the compact sports car market.
The closest competitor to the CLA 35 and 45s would be the Audi S3 and RS3 sedan, which make a compelling argument against the Affalterbach twins. The Audi S3 Sedan makes 228kW of power and 380Nm of torque from its 2.0-litre turbocharged petrol engine, which is about 3kW more power but 20Nm less than the CLA 35. It's also 0,4-seconds slower to 100km/h at 5,3-seconds. The price? R 681 452, resulting in a saving of around R 175 000.
The battle between the Audi RS3 Sedan and the CLA 45s is a bit more interesting. The Audi RS3 is powered by a turbocharged 2.5-litre five-cylinder motor, making 294kW of power and 480Nm of torque, both falling short of the CLA 45s' 310kW and 500Nm. However, the RS3 is only a split second slower to 100 than the 45s, clocking a 0-100km/h time of 4,1-seconds. At a starting price of R 925 500, the RS3 is around R 170 000 cheaper than the 45s.
Do you own a Mercedes-AMG CLA 45? Write a review on your car and share it with the AutoAdvisor community. We would love to hear your thoughts on it.
Buy a new or used vehicles at a great price.
We put you back in control, make a single request and get up to 3 quotes from dealers nationally.
Choose your perfect car

Dealers come to you with their best offers

Compare offers and buy with confidence