Mercedes-AMG CLS more GT than muscle car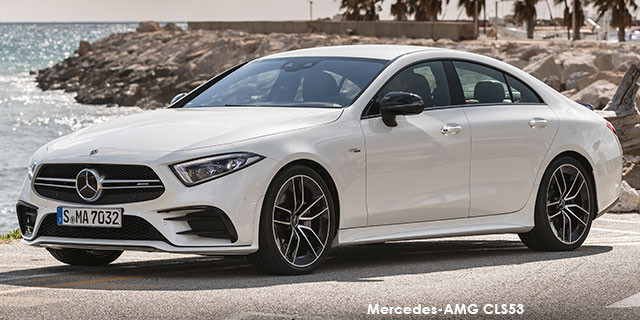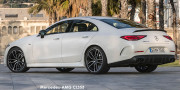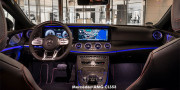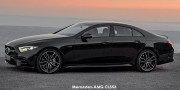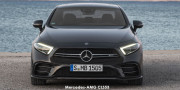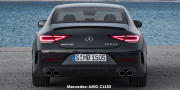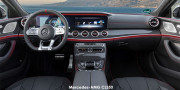 The AMG version of the CLS model has gained somewhat of a cult-like following since the 'saloupe' debuted in 2004 in W219 guise. Simply search for 'CLS 63 AMG' on Instagram and you'll know what we're on about. The second generation W218 was a sleek evolution of the breed; however, the latest C257 is a dramatic departure.
As if the CLS wasn't niche enough, there is now an AMG variant that is also a hybrid, and which features the brand's latest in-line six-cylinder turbocharged engine. The model is dubbed the CLS 53 4Matic.
Styling and interior
The new version of this loveable oddball has managed to put a modern spin on the saloon coupe, but it somehow makes the E-Class and even the E-Class coupe look slightly plain with its angular headlamps, smooth side profile and wedged rear-end.
Inside the theme continues, with our Edition 1 test car finished with many brown carbon fibre accents, black leather seats with brown stitching and the odd AMG badge. The general fit and finish are exemplary as is the specification with a Burmester sound system and a pair of 12.3-inch screens that extends from the centre console to the instrument cluster. The CLS is a sublime place to spend your time, with all of the creature comforts expected in a luxurious AMG variant from Affalterbach.
That powertrain
In an age where V8 engines have been placed on the endangered species list and indeed, where potent four-cylinder engines and electric powertrains appear to be the way forward, it is admirable of Mercedes to design, develop and produce a straight-six engine. This is potentially one of the most impressive powertrains to come out of 2019 when one considers efficiency, performance, aural quality and refinement.
The engine is a rather impressive piece of kit, displacing 3.0-litres and producing 320 kW and 520 N.m. It is paired with a 48-volt electrical system that sits between the engine and the nine-speed gearbox, providing an extra 16 kW. This will allow the car, thanks to a four-wheel drive system, to get from 0-100km/h in a claimed 4.4 seconds and on to a top speed of 270 km/h with the limiter removed despite an almost two-ton kerb weight.
What's it like to drive?
The CLS does a rather impressive job of isolating its driver from many of the sensations associated with rapid propulsion. The steering is sharp but numb while the air suspension and extensive sound-proofing make this rapid isolation tank, from which the only reprieve is the activation of the sports exhaust system, which provides a sonorous straight-six wail and pops on the overrun.
There are various driving modes, ranging from Comfort to Sport+, which alters the car's behaviour quite a bit, although the latter is best left for only the most pristine of roads as the ride can become quite harsh.
Verdict
The AMG variant of the latest CLS is a bit of a departure from its predecessor, which was an absolute brute of a V8, however, this latest variant has carved an incredibly small niche for itself and is a far more usable product than before. I just struggle to see a massive market for a vehicle of this type, despite how impressive it is.
Price
R1 502 100
Buy a new or used Mercedes-AMG CLS at a great price.
We put you back in control, make a single request and get up to 3 quotes from dealers nationally.
Choose your perfect car

Dealers come to you with their best offers

Compare offers and buy with confidence