FIVE STAR EXPRESS - Range Rover Evoque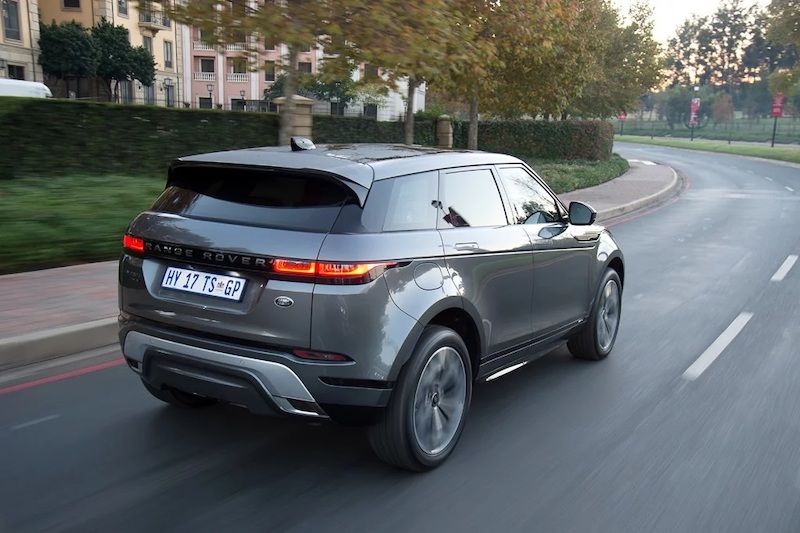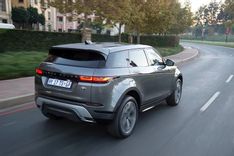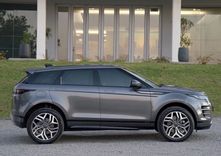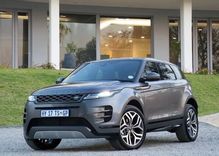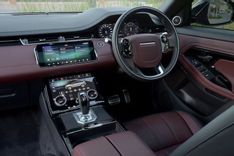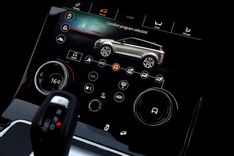 FIVE STAR EXPRESS - Range Rover Evoque
JLR has injected some Velar styling into the new Evoque and loaded it with the very latest tech
Since the original Range Rover Evoque arrived on South African shores back in 2010, it almost singlehandedly changed the face of the compact luxury SUV segment. Owning a 'baby Range Rover' became extremely fashionable', and because of that, the brand sold over 750,000 examples worldwide. Now, with their new Evoque, Land Rover is making some bold statements, claiming that the new model will set new standards "of design, capability and sustainability".
Land Rover knows a thing or two about shapes that work. Just look at the Defender and the Vogue, and you will see that while they have retained their original shape, they have ever slowly evolved that shape over its lifespan. It is the same thing with the Evoque. Land Rover opted to stick with what works, and have gently evolved it.
That, it comes as no surprise that the design of the Range Rover Velar heavily influenced the new Evoque. It however retains its fastback roofline, and slim head and taillights. The front is also now a lot more rugged-looking than before, with the slim Velar-like headlights perfectly complimenting its slippery coupe-like shape. It even gains the Velar's pop-out door-handles. The new car has pronounced shoulders, powerful wheel-arches and it sits confidently on 21-inch wheels.
The new Evoque is roughly the same size as its predecessor, but with a fractionally longer wheelbase, and runs on the new mixed-material "Premium Transverse Architecture" which is capable of supporting electrification. The interior of the Evoque has always been cramped, but JLR remedied that by stretching the wheelbase and tracks out a little. The rear suspension was also re-engineered to improve space for the rear passengers.
The cabin is now more high-tech and spacious than ever, featuring a dual touchscreen layout set-up on the centre console and dash, which first appeared on its larger sibling. It also gets a Velar-like steering wheel, a digital instrument cluster, and a fully redesigned dash. Luggage space also rises by 10 per cent to 591 litres and increases to 1,383 litres when the second-row seats are folded away.
Power is set to come from the brand's turbocharged 2.0-litre Ingenium petrol and diesel engines combined with ZF-sourced nine-speed automatic transmissions. These motors are already used across the range, with them featuring notably in the XE 300 Sport and the F-TYPE sports coupe. All-wheel drive is standard, with the SUV getting Land Rover's latest advanced Terrain Response 2 system as well as boasting an impressive 600mm wading depth. South African customers have a choice of a 132kw diesel and 183kw petrol engines, while a 221kw plug-in hybrid is slated to join the line-up early next year.
It's safe as a house too! It was recently awarded a maximum five-star Euro NCAP safety rating, confirming its status as one of the most refined, capable and safe luxury compact SUVs on the market. Not only did the luxury compact SUV score 94 per cent for adult occupant safety – the highest score of any Jaguar or Land Rover product to date – but for those with younger passengers in the back, it also received 87 per cent for child occupant safety. It means the Evoque is the latest Land Rover to be awarded a five-star safety rating by Euro NCAP, following the most recent Range Rover Velar and Land Rover Discovery SUV.
The new Evoque is also the first vehicle to feature 'ClearSight Ground View' technology, which is designed to allow the driver to virtually see through the hood and under the front end of the vehicle by projecting a 180-degree view of the ground onto the vehicle's upper touchscreen. This is useful when negotiating difficult parking spaces, navigating high city curbs or tackling rough terrain and is the realization of the 'Transparent Bonnet' technology previewed by the Land Rover brand in 2014.
The new Range Rover Evoque is also the first Land Rover model to feature Smart Settings, a system which uses artificial intelligence algorithms to learn the driver's preferences in order to automate comfort and media settings throughout the drive. In addition to seat position, music and climate settings, the Smart Settings system in the Range Rover Evoque can also preselect steering column preferences to maximize comfort.
Fair to say, the Evoque has been future-proofed, with wireless software updates to the infotainment and vehicle systems which means the compact luxury SUV continuously improves over time, without having to visit a dealer. There is also an InControl Remote smartphone application available, which allows customers to stay in touch with their Evoque, no matter where in the world they are. Customers can use their phone to find their vehicle or check the remaining fuel range, lock and unlock the vehicle remotely, as well as pre-heat or cool the cabin to the desired temperature.
In terms of body shape, the Evoque will be available only as a five-door, with Land Rover choosing to drop the three-door version of the compact SUV, as it was deemed a poor seller. They however plan to retain the Convertible variant though.
As with all Land Rover vehicles, the Evoque features a uniquely South African warranty dubbed the '5 Year Care Plan'. This consists of three components, a 3-year/100 000km warranty, a 5-year/100 000km service plan, and a 5-year/100 000km maintenance plan.
Range Rover Evoque 132kw D180 S R784 300
Range Rover Evoque 132kw D180 SE R843 800
Range Rover Evoque 132kw D180 R-Dynamic S R813 000
Range Rover Evoque 132kw D180 R-Dynamic SE R872 500
Range Rover Evoque 132kw D180 R-Dynamic HSE R920 200
Range Rover Evoque 132kw D180 First Edition R945 900
Range Rover Evoque 183kw P250 R776 300
Range Rover Evoque 183kw P250 S R826 300
Range Rover Evoque 183kw P250 SE R885 800
Range Rover Evoque 183kw P250 R-Dynamic S R855000
Range Rover Evoque 183kw P250 R-Dynamic SE R914500
Range Rover Evoque 183kw P250 R-Dynamic HSE R962 300
Range Rover Evoque 183kw P250 First Edition R987 900
Buy a new or used vehicles at a great price.
We put you back in control, make a single request and get up to 3 quotes from dealers nationally.
Choose your perfect car

Dealers come to you with their best offers

Compare offers and buy with confidence