Driven: Jeep Wrangler Unlimited 2.8CRD Sahara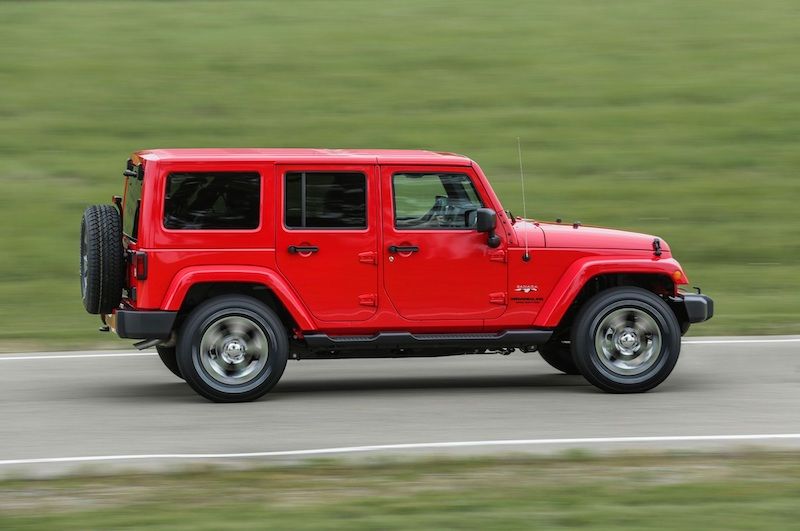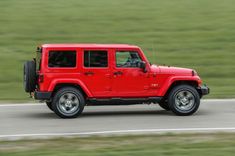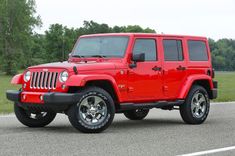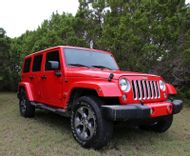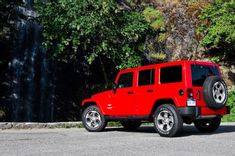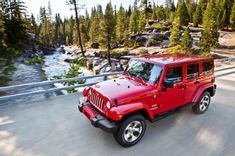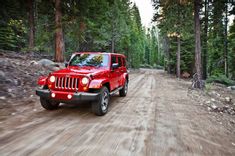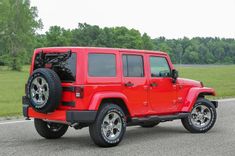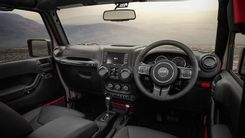 Jeeps sure have a storied past. With production dating back to 1941, the Jeep is arguably the oldest four-wheel drive mass-produced vehicle. The Jeep became the primary light four-wheel-drive vehicle of the United States Army and the Allies during World War II, as well as the post-war period. The name became common worldwide in the wake of the war, as the spartan, cramped, and unstintingly functional Jeep became the ubiquitous World War II four-wheeled personification of "Yankee ingenuity and cocky, can-do determination".
That said, the origin of the Jeep name is a little varied. Some report that prior to 1940 the term "jeep" had been used as US Army slang for new recruits or vehicles, while some say that the name Jeep came from the initials GP, for "general purpose" and the name Jeep stuck. And last year, as the brand turned 76 years old, they launched their fourth-generation Wrangler, which is set to arrive in South Africa some time in 2019.
While the all-new Wrangler JL has been on sale in the USA for some time, South Africa still has third-generation Wrangler JK on offer. We know the latest JL has moved the game along, but despite being a little long in the tooth, is the luxury-spec Sahara JK still a force to be reckoned with? You betcha!
The Wrangler JK launched in South Africa back in May 2007, and brought with it Jeep's trademark body on frame design. It is only when you look back, do you realize how the Wrangler has evolved to reach the pinnacle of form and function. It is also instantly recognizable as a Jeep, with its trademark upright windscreen, flat slatted front grill, round headlights, flared wheel arches and rear mounted spare wheel – traits that have been retained since the very beginning.
The Sahara comes standard with a body-coloured fibreglass roof shell – in this case, finished in Firecracker Red. The front targa roof can be easily unlatched to create a large 'sunroof', while if you are feeling particularly adventurous, you and a friend can remove the standard roof, and cruise with the accompanying manual Sunrider soft top. One of the most loved features of the Wrangler is that you can remove its doors, and drop the windscreen down, to create something truly unique and special – just like the original.
Despite being of a high quality, the interior is rather restrained. Clearly Jeep's designers opted to spend more time working on its off-road ability rather than creating a 'luxuriously appointed' cabin. Practical is probably the best way to describe the interior of the Wrangler. The standard easy-to-clean cloth seats proudly shout out its Sahara designation, but while comfy, sadly do not give enough lateral support when off-roading. As with all recent Jeeps, they proudly display their historic background through "Made in 1941" branding or small Jeep icons, and the Wrangler is no different. In fact, it's quite fun discovering these hidden around the interior.
Dominating the upright dash is Chrysler's tried and tested Uconnect infotainment system. It's an easy to use touchscreen system that has been in use for some time, and features a 40GB hard drive that was preloaded with music. Our test unit featured optional navigation, and the sound quality from the nine-speaker premium Alpine audio system was actually pretty good. The system utilises a 552-watt amplifier, two tweeters, an 8x12-inch subwoofer and four 6.5-inch speakers, two of which are located in the overhead sound bar.
The Unlimited Sahara is available with a choice of two powertrains – either a Pentastar 3.6-litre V6 petrol or a VM Motori-built 2.8-litre 4-cylinder turbo diesel. While the thirsty V6 produces 209kw and 347nm, the more fuel-efficient diesel produces 140kw and an impressive 460nm available from 1,600 to 2,600rpm. As a result – despite plenty of theatrics - the boxy off-roader lumbers from 0-100kph in a whisker over 10 seconds, before topping out at a claimed 172kph. But while acceleration isn't the diesel's forte, economy is, with the Wrangler returning figures of just 8.0L/100kms compared to the V6's best consumption of nearly 13L/100kms!
There is only one transmission option though – a traditional 5-speed automatic. As expected, this sends power to all four wheels. The reality is, while its on-road performance might be regarded as lethargic, once you head off-road, the Sahara really comes into its own. And with peak torque available from just 1,600rpm, the big Jeep is perfectly geared to deal with any obstacle in its path – especially when crawling over huge rocks at low speed.
Whilst prowling the urban jungle, the Jeep's dated origins are easily apparent. The steering is extremely vague and there is very little feedback. You could jink it from left to right to left at 100kph, and the vehicle would not move at all! Then there is a deafening roar from the massive 245/75 R17 tyres, and well as the wind noise caused by its blocky shape cutting through the air. After all, the Wrangler is one of the founding members of the 'Anti-aerodynamics club'.
However, once you get off the motorway, that's when the fun really starts. Thanks to the folk at Kungwini 4X4 Trail in Eastern Magaliesberg, we got to really test the Sahara on a real off-road trail. The Sahara is equipped with the second-generation Command-Trac 4x4 system. The system divides torque 50/50 between the front and rear axles for maximum traction, and is controlled manually by a lever located next to the gear shift. Because it's a 'shift-on-the-fly' system, you can easily choose the type of traction required, depending on the path and thus improving consumption. The reduction ratio of 2.72:1 multiplies the torque for driving at low speeds, in order to significantly increase the traction in off-road conditions.
The undercarriage of the Wrangler is protected, and with a generous ground clearance of 241mm, it easily clears logs, rocks and uneven ground. You can also cross streams in confidence, as its water fording preparation – boasts a wading depth of 482mm – and includes additional electrical and body seals, plus a high air-intake location. And thanks to those massive wheel wells and a nearly 3 metre long wheelbase, the Wrangler's articulation enhances both on and off-road performance by increasing flexibility, axle articulation and wheel travel.
It might appear to have a utilitarian design, but the Wrangler does have some decent standard kit. This includes a sunroof, climate control, a rake and height adjustable steering wheel, a multi-function leather wrapped steering wheel, auto headlights and cruise control. Surprisingly, items like navigation, Bluetooth, and leather interior are optional. And that's excluding all the goodies from the Mopar catalogue. In terms of safety, it's just the basics here. There are dual front airbags, ABS with EBD, traction control, brake assist and roll bars at the back. There are no high tech driver aids like lane-departure warning, blind spot assist or even attention assist. Simply put, the Wrangler is as 'basic' as it comes.
Make no mistake about it, the Wrangler is a big vehicle. It is not the easiest thing to manoeuvre into a tight parking space, and its 13.1m turning circle definitely does it no favours. But while the Wrangler might struggle living in the urban sprawl – it is important to remember that a Wrangler is not for everyone. This is a genuine enthusiast's vehicle. Meaning, the people that buy them, will happily overlook its flaws, because they really love them. After all, in their eyes, the Wrangler is the ultimate expression of fun, freedom and adventure for anybody who loves living life outdoors.
When it comes to the five-door Wrangler Unlimited range, there are three variants on offer in South Africa – the luxurious Sahara 3.6L, the Rubicon 3.6L and the Sahara 2.8L CRD; with them priced at R710 900, R744 900 and R789 900 respectively. Despite not being the flagship based on price, the off-road ready Rubicon 3.6L is – much like in the USA – the range-topper based on specification. All Wranglers come standard with a 3-year/100 000 service plan and a 3-year/100 000km warranty.
Buy a new or used vehicles at a great price.
We put you back in control, make a single request and get up to 3 quotes from dealers nationally.
Choose your perfect car

Dealers come to you with their best offers

Compare offers and buy with confidence