The Jaguar XE gets a fresh new design with the latest connected technologies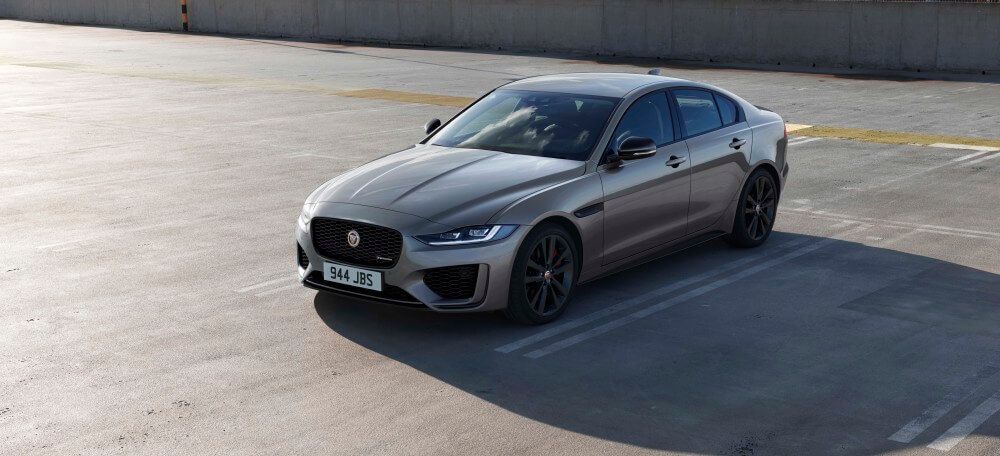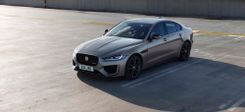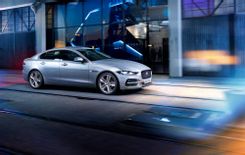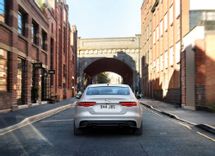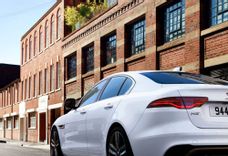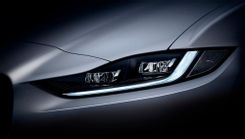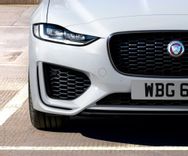 The Jaguar XE gets a fresh new design with the latest connected technologies
In 2014, Jaguar revealed the first XE model, at the time of its release, it was arguably one of the hottest luxury sedans to own. But it seems as though this isn't the case anymore as the sales for the Jaguar XE has dropped significantly to just 25 951 units in 2019. I can't help but wonder why, is it because the XE nameplate isn't as hot as it used to be, or do people just prefer owning an F-PACE. Whatever the reason is, Jaguar does hope to change that, by revealing the new facelifted XE.
On the outside the XE, Jaguar keeps the same wide grille and bumper design. The grille does feature a lattice mesh design with a full, curved profile, a design that is shared with the all-electric I-PACE. The rear does however appear to look a bit wider, but visually still the same as the previous model.
All XE models will be available with an enhanced Black Exterior Pack which gives the XE a much meaner appearance and that's thanks to the bespoke elements which are finished in Gloss Black. These will also include the grille mesh, grille surround, lower air intake surrounds, side vents, window surround, and new for 21MY, black exterior badging. 
Under the hood, is a next-generation Ingenium 2.0-litre, four-cylinder petrol engine that produces 184kW of power and 365Nm of torque. It's powered by an eight-speed automatic transmission and will feature Jaguar's latest engine technologies that include a twin-scroll turbocharger and Continuous Variable Valve Lift (CVVL).
The inside of the new XE is as luxurious as one would expect from a premium brand like Jaguar. It features a new split-rim steering wheel design while a new quilt design is available for the seating as an embossed Jaguar Leaper design on the headrests. It also comes with enhanced Cabin Air Ionisation which improves interior air quality through Nanoe™ technology, by removing allergens and unpleasant odours.
Jaguar has of course upped its game in terms of technology features. The new XE will come with Jaguar's latest Pivi Pro infotainment system, which is accessed through the integrated 10-inch central touchscreen. While the 5.5-inch lower touchscreen will too be powered by the new Pivi technology. Drivers will have access to a 12.3-inch HD Interactive Driver Display which will help access important information quickly. It also comes with a configurable layout that shows the driver's full-screen navigation mapping with turn-by-turn instructions, digital dials, media, and contact lists.
The Pivi Pro is a dedicated power source and always ready to use. This is thanks to Jaguar's next-generation Electronic Vehicle Architecture, EVA 2.0 for short, which supports further new technologies to ensure the vehicle is always ready. The XE will also come with new convenience technologies such as Software-Over-The-Air (SOTA), which ensures that the XE always has the latest software, without ever having to visit the retail.
The Pivi Pro connectivity is provided by embedded dual-sim capability and has two LTE modems to enable the system to carry out multiple functions at the same time, without ever affecting the performance. Additional features include the second-generation wearable Activity Key which can be used to lock, unlock, and start the vehicle without the need of the traditional key fob. Also included is an integrated 15W wireless device charger that now features signal booster technology.
Pivi Pro will come standard to SE and HSE models and optional on S models. Standard on S models is Pivi infotainment which supports navigation functionality via the driver's smartphone using Apple Carplay. Android Auto will also come standard, as well as Bluetooth connectivity which allows for two phones to be connected at the same time.
Jaguar has announced that the updated XE will be available in SA in the first half of 2021, with pricing to be announced closer to the time.
Buy a new or used vehicles at a great price.
We put you back in control, make a single request and get up to 3 quotes from dealers nationally.
Choose your perfect car

Dealers come to you with their best offers

Compare offers and buy with confidence