Volkswagen Premium Experience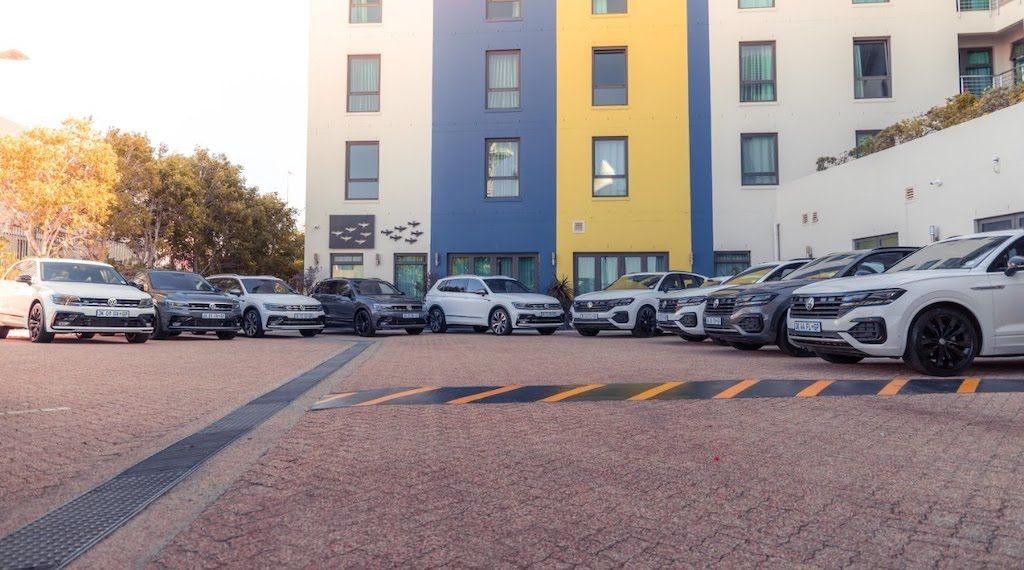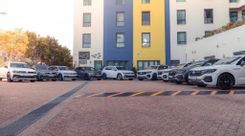 Volkswagen Premium Experience
Volkswagen South Africa has a busy 2020 in store for South Africa, with a host of new model introductions along with the introduction of a new application that is set to make the lives of Volkswagen owners a whole lot easier. AutoAdvisor headed down to the Western Cape recently for the various announcements and also had an opportunity to drive both the Touareg and Tiguan models fitted with the Black Style Package.
An app for the masses
Volkswagen has been developing a new app, called Volkswagen We, which allows owners to execute a variety of tasks from their mobile devices. Internationally, the app allows functions as complex as the ability for you to remotely open your boot for delivering companies to deliver parcels straight to your vehicle, it has been decided that locally, we will receive just the We Connect Go service first.
The outgoing AppConnect will be rebranded as We Connect Go. This is a service that records vehicle information which can be accessed from the app on your smartphone. Information recorded includes fuel level, distances travelled and other information valuable to vehicle owners. Users will then have the ability to download a digital copy of all the trips they have conducted which can then be utilized for company fuel claims or tax purposes. In addition, the app also monitors driving behaviour and scores the driver based on how efficient their driving style is and even provides feedback as to how to improve your score/efficiency.
In addition, vehicle owners can schedule service appointments at their preferred dealer directly from the app. While this technology will come with all new vehicles from the second quarter of 2020, owners of Volkswagen products from 2008 or newer (excluding previous generation Polo Vivo) can purchase the data plug unit from Volkswagen Accessories and After Sales departments. The unit simply plugs into your system and then connect to your phone via Bluetooth.
Driving Tiguan and Touareg
The Tiguan and Touareg have established themselves as segment leaders within their respective SUV markets. The introduction of the Black Styling Packages for both of these products hasn't done anything other than offer aesthetic enhancements to the products. On the Touareg, this package is only available on the Exclusive model and includes a more aggressive front bumper, blacked-out chrome sections, body-coloured bumper, black grille, black air intake and roof rails, black exterior mirror housings and black 21-inch Suzuka alloy wheels. Out on the road the Touareg offers-up a fantastic driving experience with a potent diesel engine, a premium interior, luxury-car levels of refinement and in the case of the Black Styling Package, a stealthy, stylish exterior.
Hopping on board the Tiguan, we didn't feel short-changed after having been in its larger sibling. The Black Style Package can only be had with the Tiguan in R-Line trim, with an option of either the Comfortline of Highline specification. As with the Touareg, the Tiguan gets a body-coloured bumper, black air intakes and grille, black exterior mirror housings, black roof rails and inside, black headliner. If you opt for the Comfortline, then 19-inch Sebring alloy wheels are standard while on the Highline there are black 20-inch Suzuka alloy wheels.
New Volkswagen models on the horizon
Volkswagen South Africa took the opportunity to share with us some exciting news about its plans for electric vehicles in South Africa. The e-Golf, as its name suggests, is a fully electric Golf 7.5, has been introduced to the local market, although in extremely low numbers, just six to be exact, all with the purpose of testing. A couple of these will be used by motoring publications and others as marketing and testing tools for the brand. Volkswagen is planning on introducing the recently announced ID.4 electric crossover at a later stage but confirmed that the eGolf and ID.3 will not make local introductions.
In the more immediate future, we can look forward to the reveal of the new GTC, which has been delayed as a result of the COVID-19 safety protocol. Later this year, expect the highly anticipated Volkswagen T-Roc, a sporty crossover that slots in-between the T-Cross and Tiguan. There will also be a 1.5-litre TSI version of the popular T-Cross introduced as a well as a 1.0-litre 70 kW T-Cross. The brand also alluded to the introduction of a more proudly South African Polo Vivo. The last hurrah for the current Volkswagen Golf will arrive shortly too in the form of the Golf VII GTI TCR. Towards the tail end of 2020 expect the Golf VIII to make its local introduction too.
Buy a new or used vehicles at a great price.
We put you back in control, make a single request and get up to 3 quotes from dealers nationally.
Choose your perfect car

Dealers come to you with their best offers

Compare offers and buy with confidence