Driven: Volkswagen Caravelle T6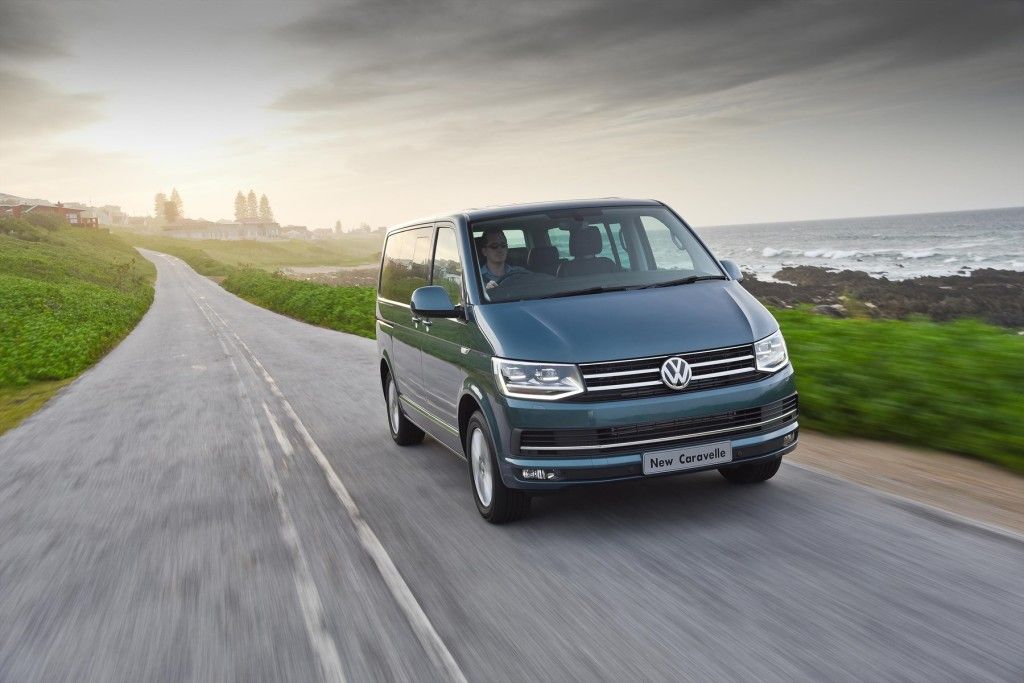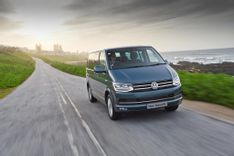 CARNIVAL CRUISER – Volkswagen Caravelle T6
We spent the weekend exploring the Eastern Cape in Volkswagen's latest luxury bus
Some things are just etched deep into South Africa history. Things like the Boks winning the '95 Rugby World Cup, Nelson Mandela going on to become president of the republic, and the Volkswagen Bus. Just about everyone has a story about the old Volkswagen Bus. Whether it was those hilarious David Kramer Volksie Bus commercials, or you grew up with one, odds are, you have some fond memories of this icon.
While the original bus debuted many many decades ago, it was actually the T2 Bus that really put the venerable Bus on the map. While there were many variations of the Bus – from the Transporter, to the Kombi, to the Microbus, one of the most favoured was the Volkswagen Caravelle.
The Caravelle topped the T3 range for well over a decade, with the 2.6i launched in 1995, being the standout model. It was powered by a fuel injected inline 5-cylinder 2.6-litre ADV motor that produced 100kw at 5,200rpm and 200nm at just 3,000rpm. On paper this might not sound like a lot, but on the road, very few vehicles could rival its on-road performance once in the sweet spot of its torque curve.
Throw a steep hill, donga, anything…at it, and the Caravelle would conquer it without even batting an eyelid. No need to change down or anything. The motor was so torquey that you could skip the awkward dog-leg gearbox first gear, and just take off in second. This wasn't a vehicle about the numbers though. 0-100kph came up in around 14.5 seconds, and it topped out at just over 160kph. Even on idle, the tone could be likened to that of a Subaru – power! But with great power, comes immense fuel consumption and the Caravelle was not about the break that trend. It had a massive fuel tank, 85 litres, but good luck getting anything better than 13L/100kms.
What it was though, was a supremely spacious people carrier, able to carry 8 people in complete luxury with panoramic 360 degree viewing, all the while having the coldest air conditioner known to man, freezing everyone inside. It was incredibly practical too, and the perfect vehicle for drive-inn visits, with its rear seats reclining into a near full size bed! It did have its problems though, being dogged by cooling, gearbox, and engine woes, while emergency braking was extremely erratic. The last T3 rolled off the production line in 2002 ending 47 years of VW Bus production in Uitenhage, Eastern Cape, with a total of 264 934 being built. Back in 1995 when the 2.6i launched, the Caravelle sold for just over R143 000, with the final models in 2002 under the Exclusive badge selling for well over R220 000.
These days, those Volkswagen Caravelles and Microbus' have become collectibles – to a certain degree – with neat examples holding their value relatively strongly. While it may not have the high-tech safety and executive finishings of modern offerings like the VW Sharan and the T5 Caravelle, the T3 Caravelle 2.6i is the perfect retro MPV and remains a definitive South African hero - the epitome of a people's car.
But the year is 2019, and Volkswagen has just released its latest T6 Bus. In fact, since 2015, the T6 has been continuing the heritage and sales success story of the T Series model range in South Africa. The three basic categories of the T6 continue with the commercial vehicles (Panel Van, Pick Up and Crew, Bus); passenger carriers designed for private use (Caravelle and Kombi) and the recreational vehicle (California Beach). The Caravelle is a unique proposition among MPVs - it is a transporter, an everyday car and a recreational vehicle. The core element of its versatility is the hugely variable seating in the back. No matter what it has to transport or carry, the Caravelle has an answer ready to handle almost any task.
The top of the range Caravelle can seat seven people and incorporates 360° swivelling and folding seats on the first rear row and a newly designed three-seat bench at the rear. The sixth seat bench at the rear. The sixth-generation model is as striking to look at as it is practical. The front end has been redesigned with a sharper, more precise look while lines, beads and edges run continuously from front to back. The entire body has the appearance of being all one piece, as if milled from a solid block. The interior has also been extensively updated with a luxurious new look and full integration of new touchscreen infotainment systems that offer smartphone connectivity. Incorporating a host of significant changes, from new steering wheels to additional and redesigned storage areas, the cab area of the T6 raises the segment standards once again.
The Caravelle has 2.0-litre Bi-Turbo engine deliverS 132kw of power, with the maximum output of 132kw reached at 4,000 rpm. At engine speeds as low as 1,500 rpm, the bi-turbo delivers an impressive maximum torque of 400nm which remains constant at this level up to 2,000 rpm. This engine gives the Caravelle a maximum speed of 191kph. The 132kw Bi-TDI can be ordered as a front-wheel drive or 4MOTION all-wheel drive with the 7-speed DSG transmission.
The Caravelle is available with a choice of Comfortline and Highline equipment lines. The Caravelle Comfortline impresses with a higher level of comfort and stylish details. This is apparent from its looks alone: the multipart bumper's black-painted radiator grille is adorned with three chrome bars. 'Devonport' 17-inch alloy wheels emphasise the dynamic appearance. This continues in the interior with decorative inserts for the side panels. Additional standard features include semi-automatic Climatronic climate control system, roller sun blinds in the passenger compartment, a bootspace cover, multi-function steering wheel, rain sensor, Nappa leather seat trim covers and automatic anti-glare interior rear-view mirror.
Luxurious style and correspondingly high levels of comfort are the characteristic features of the Caravelle Highline. Externally the Highline is recognisable with features such as an extra decorative chrome bar in the lower radiator grille, fog lights with cornering light function, 17-inch silver 'Cascavel' alloy wheels, full LED headlights and LED rear lights. Electrically operated sliding door enhances convenience of entering. A 3-zone Climatronic system, fitted as standard, provides for optimum climatic conditions. The middle table offers luxurious functionality. It is mounted on separate floor tracks and folds out as required in several stages. A master of functionality, it provides – whether opened out or not – two compartments for maps, two storage areas for drinks bottles, a drawer and a storage tray for small bits and pieces. Other standard features are detachable towbar, Discover Media navigation system and Fatigue Detection.
The Caravelle range consists of three models – the Caravelle 2.0 BiTDI 4MOTION DSG Pan Americana priced from R962 800, the Caravelle 2.0 BiTDI DSG Highline priced from R995 200, and the flagship Caravelle 2.0 BiTDI 4MOTION DSG Highline at R1 027 700. All Caravelle models come standard with a 3 year/120 000 km manufacturer warranty and 5 year/60 000 km Automotion Maintenance Plan. All models have a 12 year anti-corrosion warranty and 15 000 km service intervals.
Buy a new or used vehicles at a great price.
We put you back in control, make a single request and get up to 3 quotes from dealers nationally.
Choose your perfect car

Dealers come to you with their best offers

Compare offers and buy with confidence