Six of the best - tough off-roaders for any budget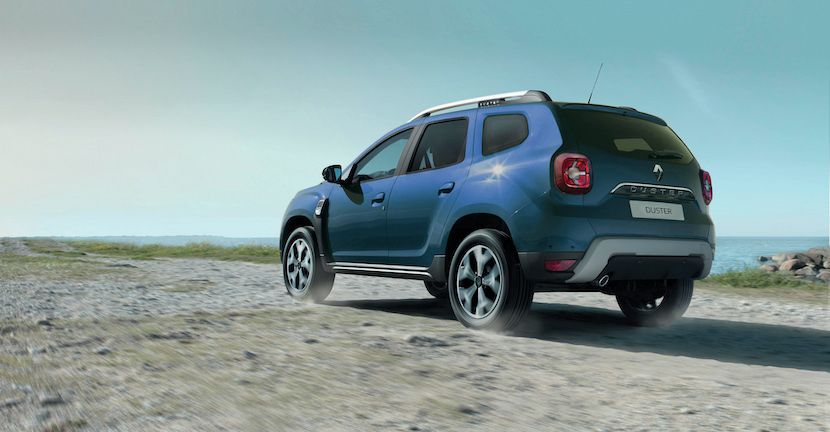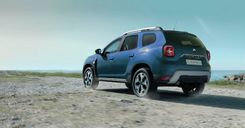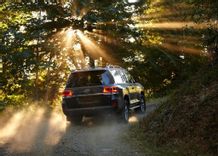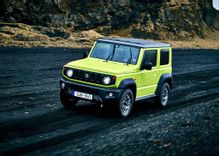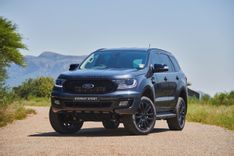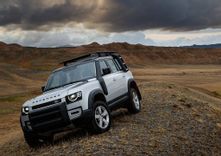 SUVs. They're seemingly everywhere, the tall ride height and chunky styling appealing to myriad South African consumers. From Johannesburg to Jeffreys Bay, the SUV dominates local roads. However, most remain on tar, never really experiencing the veld or gravel roads SA's gorgeous countryside has to offer. That may be because many of them simply aren't designed to traverse more than a shopping mall car park. We take a look at purpose-built SUVs - 4x4's that are equally at home in Sandton as they are in the Karoo.
Suzuki Jimny
Producing just 75 kW and 130 N.m of torque, the modest Jimny may not have the greatest power figures - but don't let that stop you from thinking it's not a pukka off-roader. Courtesy of an old-school ladder-frame chassis, low-range and impressive ride height, the little Suzuki can go further than many large SUVs - scaling hills and pushing through the rough stuff with ease.
The four-wheel drive Jimny is the latest in a long line of capable, compact off-roaders. This being the newest iteration, it includes all the luxuries and safety features a modern driver would expect. The GLX derivative includes 15-inch alloys, cruise control as well as electric windows and mirrors. The cheaper GA model, priced at R313 900, has to make do without those luxuries. However, Suzuki still includes the essentials - dual front airbags, ESP and air-conditioning are all part of the package.
Renault Duster
Of the four engine/transmission options, only one Duster is available with four-wheel drive. At R361 900, the Duster 1.5 dCi Dynamique 4WD is well-priced, providing impressive off-roading capability and plenty of equipment. The four-pot turbodiesel is one of the most frugal engines available in SA, with most drivers easily averaging between 4.8 and 5.2 litres/100 km.
A six-speed manual transmission is the only option, with dual-clutch 'boxes available on front-wheel drive models. 260 Nm of torque are made available from just 1 750 r/min, making it perfect for rock crawling and muddy ravines. Like the Jimny above, Renault hasn't skimped on the safety features - the Dynamique features ABS, stability control, four airbags and hill-start assist. More importantly, especially for those wanting to travel long distances - is the Duster's remarkable travel range. Drive it carefully and you'll eke out nearly 1 000 km from just one tank of diesel.
Ford Everest
One of the most handsome mainstream SUVs is also one of the most practical and capable. Yes, the much-loved Everest has found favour with many South Africans who cannot ignore the sheer value for money. The range kicks off at R563 600 for the base-model 2.2 TDCi XLS. Unfortunately, that doesn't come equipped with four-wheel drive. The cheapest Everest to feature serious off-roading capability is the 2.0SiT 4WD XLT.
At R693 000, you get the latest two-litre, four-cylinder turbodiesel engine, mated to the ten-speed auto. This combo works together rather well, providing acceptable economy for such a large SUV. Ford claims a rather ambitious average fuel economy figure of 7.1 litres. While nowhere near that figure, you should be able to achieve around 8.5 litres in daily driving. Based on the rugged Ranger, the Everest shares it's off-roading prowess with its bakkie sibling. Even though this is the mid-range offering, you're still getting plenty of features in return for your money. The XLT offers seating for seven, leather upholstery and keyless-entry.
Interested in buying an Everest? Click here.
Toyota Land Cruiser
The King of Africa and the Australian Outback is respected and admired across the world, for its unrivalled toughness and go-anywhere ability. Due to be replaced shortly, Toyota's outgoing Land Cruiser is still an immensely capable off-roader. At just over R1.6 million, the Land Cruiser is placed firmly in the middle of the luxury SUV segment. When you're competing with Audi, BMW and Mercedes-Benz you need to make sure you're providing the luxuries one would expect - and the Land Cruiser doesn't fail.
Ten airbags, climate control, lane-keep assist and adaptive cruise control are part of the comprehensive standard features. Aside from the luxurious innards, the Land Cruiser is propelled along by a dependable 4.5-litre turbodiesel V8. With 195 kW and 650 Nm on tap, the Land Cruiser can conquer just about any terrain it wishes to. Unlike most of its rivals, the Land Cruiser was designed to tackle the Kalahari first and the town centre second, meaning that the big Toyota is unlikely to let even a mountain halt its progress. A cheaper, more off-road focused model is available at R1 152 700.
Interested in buying a Land Cruiser? Click here.
Land Rover Defender
When the Coventry-based firm announced that the long-lived Defender would be discontinued, fans of the old off-roader were outraged. Over the years, as the Land Rover range became plusher and tech-focused, the Defender remained a truly analogue experience, a 4x4 that could be repaired in the bushes.
The new Defender certainly looks the part. It pays homage to the old model, with retro touches and detailing. Inside, there's the tech and luxury that we've come to expect from the brand - but somehow still utilitarian. Available with numerous engines, trim levels and two wheelbase options (90 and 110), there's something for everyone. Our money would go toward a mid-range 110 equipped with the superb three-litre, straight six diesel. It offers a fine blend of performance and economy, while the longer wheelbase and SE trim level adds extra practicality and some nice-to-haves.
Interested in buying a Defender? Click here.
Mercedes-Benz G-Class
Most people associate the Gelandewagen with rap videos, the Kardashian clan and exceptionally rich housewives draped in Gucci from head to toe. While that's certainly the case today, the original purpose of the G-Class was far from the glamour wagon it has become today. Created to be an unbreakable, eminently capable off-roader for the army, the G-Class soon found favour with civilians.
As the years went by, Mercedes continuously upgraded the G-Wagon with luxuries, refinements and trims from their prestige saloons. By the early 2000's, the big Benz had become a cult classic - from Beverly Hills to Beijing, it was the car of choice for any celebrity or high status individual. Despite the continuous improvements, Mercedes never neglected the off-roading prowess. Courtesy of three-locking differentials and a ladder frame, there's little that can stop the G-Class. In South Africa, just two engine options are available - the G400d and AMG-powered G63. As desirable as the AMG is, we'd pick the 400d for its superior fuel economy, usability and better off-roading capabilities.
Buy a new or used vehicles at a great price.
We put you back in control, make a single request and get up to 3 quotes from dealers nationally.
Choose your perfect car

Dealers come to you with their best offers

Compare offers and buy with confidence