Mitsubishi Lancer EVO IX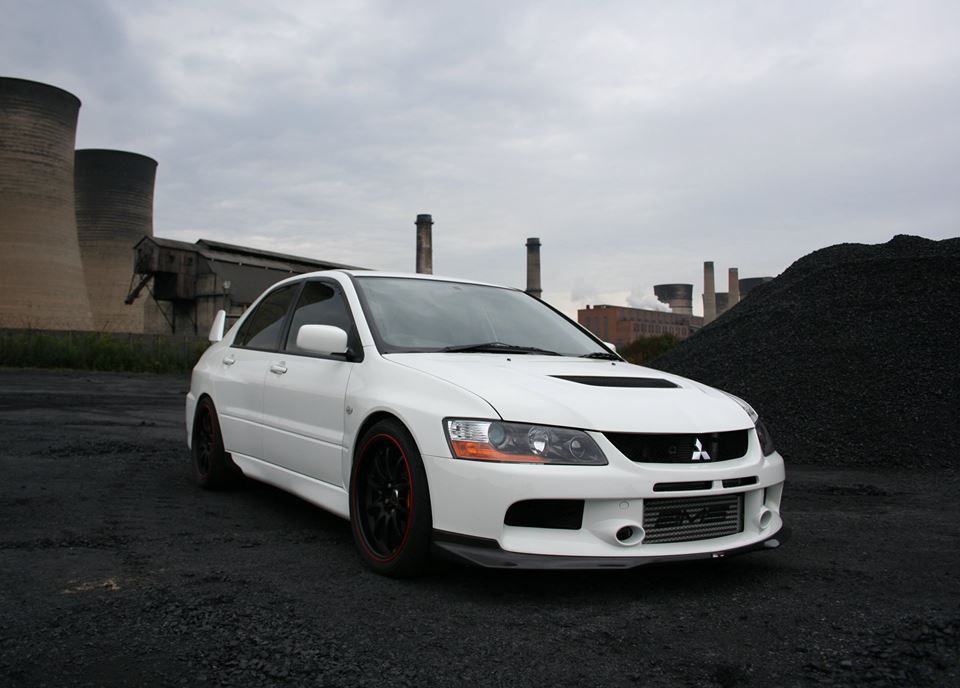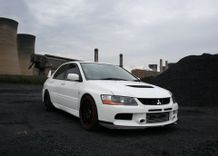 Ask any EVO fan, and they will tell you that 'Nine' was a very special number. The EVO IX was the last 'proper' EVO in the eyes of purists, the last of the line that spawned multiple rally championship winners and an entire cult.
South African's got their first taste of the EVO lineage in 2005, with the EVO VIII, followed by the IX in 2006. And while the rest of the world got the high-tech X in 2007, it was only in 2012 did it arrive in SA, by then, a new generation of all-wheel drive performance cars like the RS3, A45 and Golf R thrashed it into oblivion.
But what made the IX special was the fact that it was the last EVO to use the legendary 4G63 motor. This motor debuted in the late 80s, and proved absolutely bulletproof – even when modified significantly. The 2.0-litre turbocharged 4G63 was a gluten for power and along with the B18C5, 2JZ and RB26; earned the title of one of the best motors ever built.
In the IX though, it gained MIVEC and a reprofiled twin scroll turbocharger, which saw power reach 214kw. However, due to the poor grade of fuel in South Africa, our EVO's had to be detuned and only outputted 206kw and 355nm – which was still up from the VIII's 195kw output. Thanks to four-wheel drive and a slick 6-speed close-ratio transmission that replaced the VIII's 5-speed, IX rocketed from 0-100kph in 5.6 seconds, and completed the ¼ mile in mid 13s.
Mitsubishi also used an aluminium roof and door-intrusion bars in the IX to keep its curb weight down to a respectable 1.4 tons. Mitsubishi made sure IX retained the EVO's legendary handling by spot-welding the lighter body in 200 extra places to keep it tight, inverting the MacPherson strut front suspension to reduce unsprung weight and lowering the rear ride height with new springs.
Most importantly, they didn't fiddle with the adjustable Active Centre Differential and Super Active Yaw Control systems. Computer-controlled, they distributed torque fore-aft and side-to-side around the constant four-wheel-drive system. As with any proper performance car, braking was taken care off by massive Brembo brakes.
Other huge names that featured on the XI included Recaro (seats), Enkei (wheels) and Momo (steering wheel). It was easy to spot too, thanks to its massive wing, revised rear diffuser, and oval ducts that fed the monstrous front-mounted intercooler.
Overseas variants were available in a variety of different tunes, with the most powerful being the limited-edition MR FQ-360, which was powered by a 270kw 4G63 2.0T – once again highlighting how reliably tuneable these motors were – something Subaru's WRX STI could not match.
R399 900 was what the IX cost in 2006. And due to the fact that apparently only 50 were brought into South Africa, these rally icons are no doubt genuine collectables, with owner's asking prices that far exceed its original sticker price, with good reason too! If the drive matters to you more than the destination, then few cars will rival the EVO IX's appeal – and ability.
Buy a new or used vehicles at a great price.
We put you back in control, make a single request and get up to 3 quotes from dealers nationally.
Choose your perfect car

Dealers come to you with their best offers

Compare offers and buy with confidence