Honda Civic VTEC Coupe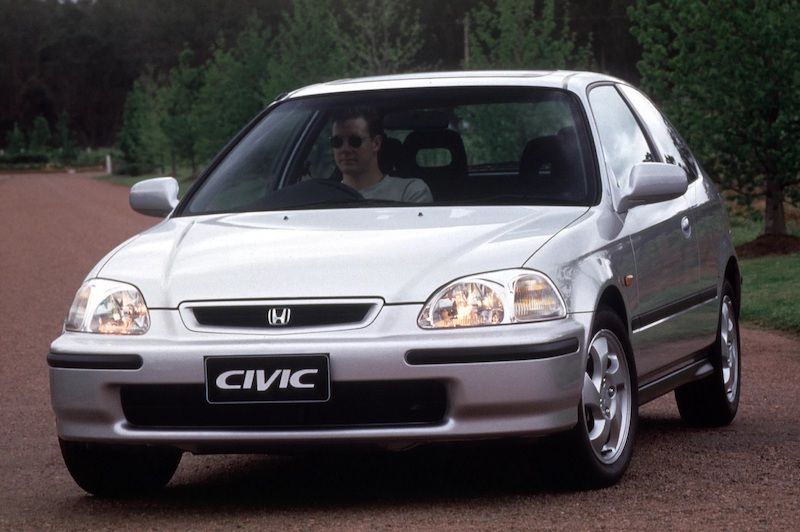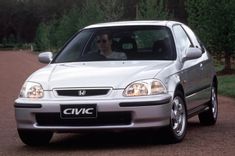 It might always be the butt of lawnmower jokes, but jokes aside, VTEC re-invented a culture. Sure there are fast Superbosses, and fast Golfs, but Honda Civics are what made moved the international aftermarket scene into the 21st century.
Whether it was the D-series, the B-series, the H-series, the C-series and even the F-series, it cemented the Honda name as a pioneer in every facet of motor racing. Some can even attribute that success to the Fast & Furious franchise.
The Honda Civic EK4 (locally known as the S03), was our first taste of the VTEC variable valve timing system, even though it was first unveiled in the Honda Integra in 1989. Honda SA's range-topping Civic was fitted with a 1.6-litre DOHC B16A6 motor that revved to just under 8,500rpm and put out 118kw and 160nm!
Also interesting to note is how bulletproof the B16A motor was – with many claiming it to be the most reliable 'performance' motor ever built. While those outputs were less than cars like the VR6 and Superboss, those engines were essentially dinosaur technology compared to the hi-tech nature of Honda's VTEC.
The Civic VTEC refined what a pocket rocket was, thanks to its lively chassis – endowed with independent suspension all-round, and a slick 5-speed manual gearbox, as well as good looks. Launching was always tricky – because you needed to stay within the VTEC powerband (5,500-8,400rpm) to get the most out of full bore acceleration.
Most guys, would dial the revs up to 7,000, drop the clutch and play out the wheelspin by dabbing the loud pedal repeatedly, as it catches traction, it would sprint to 100kph in just 8.65 seconds, running the standing k in 30.28 seconds and onto a true top speed of 194kph. While these figures are not overwhelming in the least, out on the road, it was a very different story. The little Civic proved more than a worthy adversary for cars with almost double its power in the traffic light grand prix – it was all a case of launching and maintaining VTEC. While this may sound complicated to some, it became second nature and instinctual to the VTEC driver.
The Civic was loaded was luxury appointments which included the worst seats ever for hard cornering. In 1999, it underwent a facelift that added a new sharper front end, a new steering wheel, cupholders, a new rear bumper and revised taillights. Power remained the same, until the VTEC Sport edition was launched towards the end of the EK's life cycle in South Africa.
These days, it's almost impossible to find an original Civic VTEC as just about every example has been modified with lowered suspension, a booming exhaust system and spoilers all round. Back in 1996, it launched at a price of R109 700, a little more than the lethargic Golf III GTI at the time. In terms of hatchbacks, nothing could quite touch the Civic's complete package of refinement, build quality and speed. Suppose that's why the Civic VTEC is still respected the world over as the quintessential hot-hatch, more so than any other hatch in recent history.
Buy a new or used vehicles at a great price.
We put you back in control, make a single request and get up to 3 quotes from dealers nationally.
Choose your perfect car

Dealers come to you with their best offers

Compare offers and buy with confidence