Ford Sierra XR-8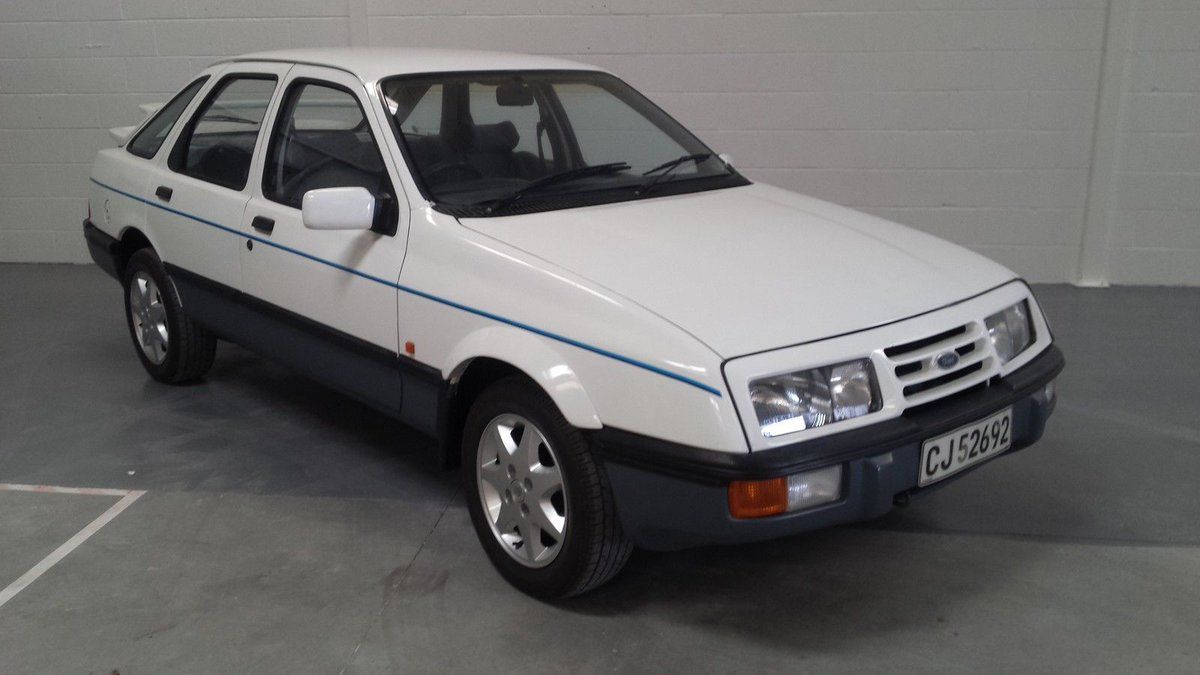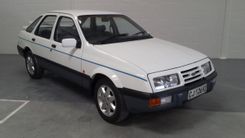 Some decades ago, there was one thing that trumped beer and braaivleis in the hierarchy of needs of the average South African – the Ford Cortina.
Back in the 70s and early 80s, it was the car to have, more so the high-powered XR-6. The sporty sedan was the everyday man's muscle car, and it was a sales revelation. However, in the early 80s, Ford SA discontinued the aging Cortina and launched the Sierra.
Compared to the Cortina, the Sierra was a step forward in all areas, with a flagship model that was equally as rare as the Cortina XR-6 Interceptor. It was named the Sierra XR-8 and it was a true brute of a machine. The XR-8 was actually a homologation special, which allowed it to be raced in Group 1 against other uniquely South African specials – the Alfa Romeo GTV6 3.0 and the BMW 745i. This meant that a limited amount were produced – only 250 were rumoured to be built with each carrying a price tag of R25 000.
Its name came about because it had a massive 5.0-litre V8 sourced from the Ford Mustang, stuffed under its shapely hood. And much like how the recent Chevrolet Lumina SS used a detuned version of the Corvette's V8, the XR-8 was powered by a detuned version of the Mustang's V8. The XR8 used a normal 5-door Sierra bodyshell, and back in 1984, Ford SA originally planned to use an Australian-sourced Cleveland V8, but instead opted to use a 302 Windsor.
In road-trim, the XR8 made about 150kw and 330nm - well below what it was capable off. 0-100kph was quoted as being sub 8 and it ran to a top speed of over 225kph. It channelled its power (and immense torque) to the rear wheels by a Mustang Borg-Warner 5-speed manual, with the chassis and suspension considerably modified to handle the increased power over the Essex V6-engined Sierra XR-6.
Interestingly, to make the big V8 fit, 100 components were totally new and locally developed; including the front cross member, grill, half shafts and driveshaft; whilst 150 existing parts were specifically modified for use in the XR-8, like its heavily modified Granada differential. Ford also gifted it with some powerful brakes, fitting four piston F1-derived calipers up front, with 281mm ventilated discs all round; and retuned the suspension for sporty yet stable handling.
The nearly 1.3 ton XR-8 ran on stylish Ronal 15-inch wheels, which were apparently specifically made in Germany for this application, shod with 195/60 'low profile' rubber. The XR-8 was easily recognizable by its large two-tier rear wing as well as having four cooling slats between the headlights, whereas lesser versions were sold with the original smooth front.
Although being built for track domination, these (together with the 30S and XR-6) went onto become a favourite amongst drag racers. With light mods like a racier camshaft and a performance carb, it certainly came alive. The XR-8 was an incredibly special car, and despite being more exclusive, it sadly wasn't in the same league as the turbocharged Euro Sierra Cosworths. To this day, the XR-8 remains a car that excites petrol heads, and commands immense respect, with many commanding even higher prices than the highly regarded Capri Perana.
Buy a new or used vehicles at a great price.
We put you back in control, make a single request and get up to 3 quotes from dealers nationally.
Choose your perfect car

Dealers come to you with their best offers

Compare offers and buy with confidence