Saddle up and take a ride with the new Mustang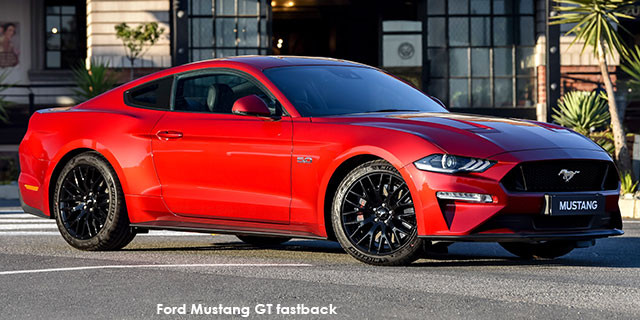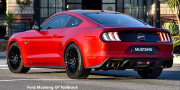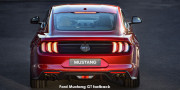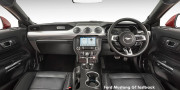 Saddle up and take a ride with the new Mustang
It is the best-selling sports coupe ever made. It is also the topic of songs, movies, and dreams. It is the Ford Mustang. The Mustang has been an icon since its inception in the mid-1960s. It is one of the few cars that need very little in terms of an introduction. It is also one of the few cars that appeal to a wide audience regardless of their affliction towards motorcars. However, the world has changed and so too has the automotive landscape, does the new Mustang still cut it?
The latest version seems to have what it takes. Ford engineers have injected a host of modern features into the car which has brought it into line with what German has to offer. The new Mustang is sleeker, faster, and more technologically advanced. It also features more athletic styling, sophisticated engine, and suspension enhancements, as well as advanced driver assistance features.
Available in Fastback and Convertible body styles with a choice of uprated 2.3 EcoBoost and 5.0 V8 engines matched to Ford's advanced 10-speed automatic transmission, the instantly-recognizable, powerful Mustang profile now features more refined aerodynamics and is enhanced with LED lighting technology and a choice of nine bold exterior colours.
As mentioned, the exterior of the new Ford Mustang delivers a sleeker, more athletic appearance while retaining the instantly-recognizable character honed through more than 50 years of production. The bonnet profile is now lower with integrated air vents, combined with a revised lower grille design to give the Mustang a sharper, more aggressive face while improving aerodynamics. New 19-inch alloy wheels are offered in multiple finishes depending on the model, along with 19"x9" Luster Nickel-painted Forged Aluminium versions that are available as an option.
The interior features a retro design with styling elements paying homage to the original. There are some modern touches though, like the fully customisable, all-digital, 12-inch LCD instrument cluster which delivers information displays optimised to match the selected Drive Mode – similar to the Ford GT supercar – helping drivers get the most from every driving experience. The cluster configuration will automatically change depending on Drive Mode, and can be programmed by the driver to display a range of gauges in one of seven colours.
Power is taken care of 'the one you want' V8 in the form of a 5.0-litre unit. Ford's 5.0-litre V8 engine has been further developed to deliver more power and a higher rev-limit than ever before. Peak power climbs from 309kW on the previous model to 331kW, with an accompanying torque peak of 529Nm supported by the introduction of Ford's new high-pressure direct injection and low-pressure port fuel injection system which improves low-end torque.
The more fuel-efficient 2.3-litre EcoBoost petrol engine delivers 213kW and 441Nm of torque – an increase of 11Nm. The revised engine offers a more responsive and engaging driving experience thanks to a transient overboost function for the turbocharger – triggered under heavy acceleration to provide an extra burst of boost following each up-shift.
It is however the new 10-speed automatic gearbox that completely elevated the driving experience. It makes the car feel a lot more modern and gear changes are smooth and fast compared to the previous model which offered somewhat slow and jerky shifts.
The new Mustang also features an electronically controlled system that enables settings that optimise performance for Drive Modes. Real-time adaptive shift-scheduling allows the transmission to adapt to changing conditions and select the right gear in any situation. Steering wheel-mounted paddle-shifters give drivers maximum control.
New Active Valve Performance Exhaust technology means drivers can for the first time adjust the intensity of the Mustang's exhaust note to suit their mood and the driving scenario. The innovative Good Neighbour Mode can be programmed to automatically limit the exhaust's noise output at pre-programmed times of the day to avoid disturbing neighbours, not least when firing up the legendary 5.0-litre V8 early in the morning.
Buy a new or used Ford Mustang at a great price.
We put you back in control, make a single request and get up to 3 quotes from dealers nationally.
Choose your perfect car

Dealers come to you with their best offers

Compare offers and buy with confidence