Performance: The BMW 2 Series Gran Coupe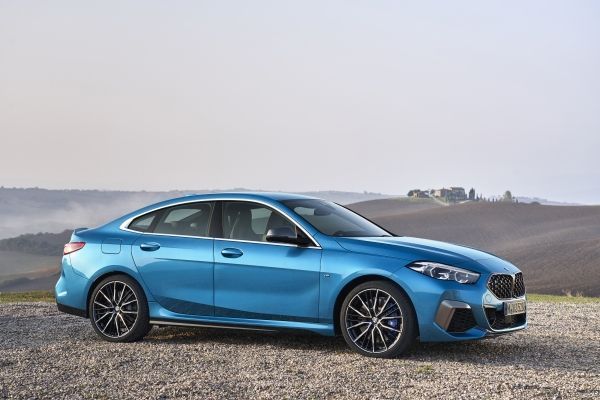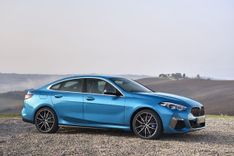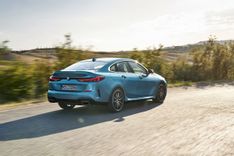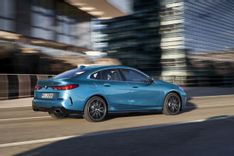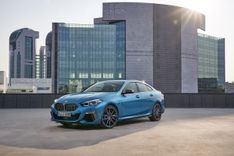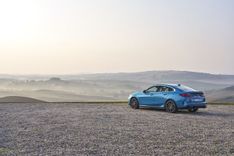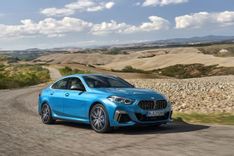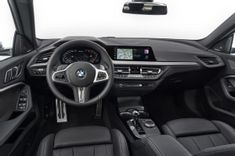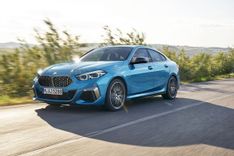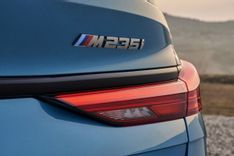 Performance: The BMW 2 Series Gran Coupe
The all-new, first of its kind BMW 2 Series Gran Coupe is a massive step for the Bavarian brand. Not only is this its first foray into the small four-door coupe segment, but it is also the first time that it has brought both front and all-wheel-drive performance to its 2 Series model. With three engines available locally, customers can choose between a torque-laden diesel, thrifty yet punchy three-cylinder turbo petrol and a potent 2.0-litre turbo petrol motor. These engines are paired with two different gearboxes, depending on the engine derivative.
Shifting swiftly along
The two gearbox options within the Gran Coupe line-up are rather different, but achieve the same end goal, seamless gearshift quality. The three-cylinder petrol 218i comes with the brand's latest seven-speed Steptronic dual-clutch transmission, offering a clutch for each sub-transmission, meaning that the next gear is just milliseconds away, whether shifting up or down.
The gearbox fitted to both the 220d and the M235i xDrive is the tried-and-tested eight-speed Steptronic torque converter which provides a wide variety of ratios, improving acceleration and fuel consumption. The Steptronic Sport transmission on the range-topping M235i xDrive comes with steering-mounted gearshift paddles which can also be specified on the 220d.
The 218i
The entry-level Gran Coupe, the 218i, benefits from a revised version of the BMW Group's three-cylinder B-series aluminium-block engine. The very latest technology has been deployed in the development of this engine.
Technical highlights include reduced piston friction loss as a result of what the brand calls 'form honing' of the cylinder bores in the crankcase. The turbocharger is also flange-mounted to the exhaust manifold which has been integrated into the cylinder head, allowing for more efficient use of recirculated exhaust gasses. There's a 'split cooling' function for coolant pump that uses a value to send coolant to the cylinder head and engine block separately. This allows the vehicle to cut coolant supply to the engine block when the engine is cold or under partial load, therefore allowing the car to get up to operating temperature faster, reducing fuel consumption and CO2 emissions.
The new technologies implemented within this engine result in a 3 kW power boost and a 5 kg weight loss for the power unit. The result is a maximum power output of 103 kW between 4 600 and 6 500 rpm and 220 N.m of torque between 1 480 and 4 200 rpm. This translates into a 0-100 km/h time of 8.7 seconds and a top speed of 215 km/h. The combined fuel consumption sits at 5.9 L/100km while CO2 emissions are claimed at 135 g/km.
The 220d
BMW has produced some incredible turbodiesel engines over the years and its latest is set to join its predecessors amongst the greats. The latest oil burger from the German marque has improved power and efficiency. The brand has installed a new pair of turbochargers and improved the common-rail direct injection system for what it claims to be a fuel consumption reduction of five percent. The new engine has also been developed with a trifecta of technologies which include a diesel particulate filter, a NOx adsorption catalyst and a new SCR (Selective Catalytic Reduction) system.
The result is an impressive 140 kW at 4 000 rpm and a punchy 400 N.m available between 1 750 and 2 500 rpm. The benchmark 0-100 km/ sprint time takes just 7.5 seconds and the top speed is claimed at 235 km/h. Fuel consumption is where this engine shines though, with a claimed figure of just 4.8 L/100km and an incredible CO2 emissions figure of 127 g/km.
The M235i xDrive
Powering the flagship 2 Series Gran Coupe is the BMW Group's most powerful four-cylinder production engine to date. To achieve the impressive 225 kW between 5 000 and 6 250 rpm and 450 N.m of torque between 1 750 and 4 500 rpm, there have been many upgrades made to the ubiquitous 2.0-litre.
First up, the engineers installed upgraded pistons and uprated conrods and altered the compression ratio to handle the additional power. There is also a reinforced crankshaft with a new main bearing which assists with the added boost from a larger turbocharger. The new turbo features a built-in exhaust manifold and diverter valve while larger fuel injectors assist with providing more fuel where needed.
With all of this technology in action, expect the 0-100 km/h sprint to be dispatched in 4.9 seconds or 4.8 seconds with the optional M Performance package and a top speed that is electronically limited to 250 km/h. Fuel consumption is impressive too, with claims of 7.6 L/100km and a modest 173 g/km CO2 emission figure.
Pricing (including VAT, excluding CO2 tax):
218i R 515 000
220d R 595 000
M235i xDrive R 725 000
Buy a new or used vehicles at a great price.
We put you back in control, make a single request and get up to 3 quotes from dealers nationally.
Choose your perfect car

Dealers come to you with their best offers

Compare offers and buy with confidence