MORE THAN A NUMBERS GAME – BMW M5 Competition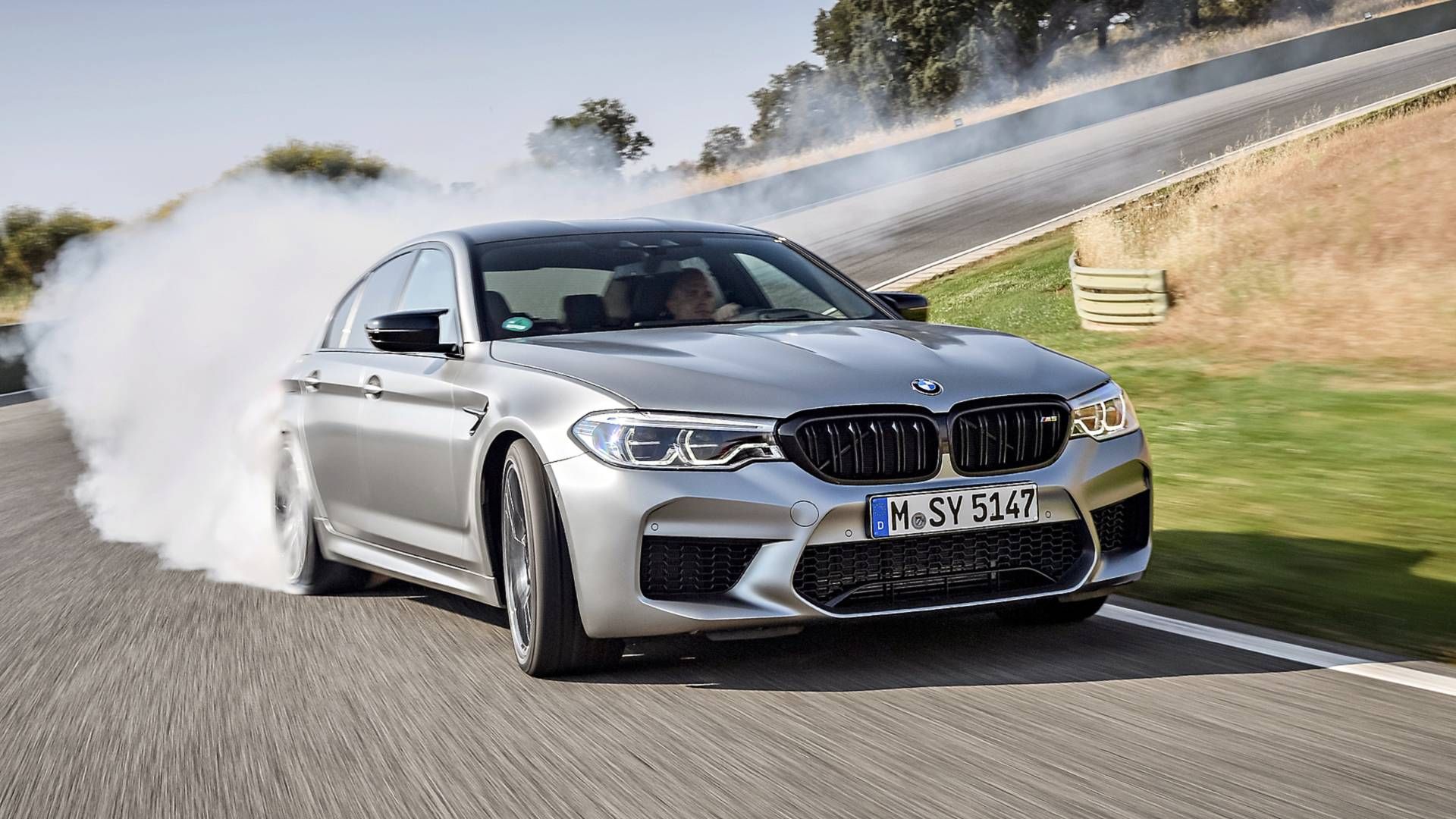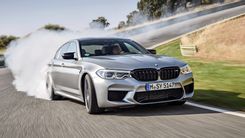 Can the Bavarian super saloon back up BMW's performance claims?
Ever since the BMW M5 Competition reached showrooms late last year, it has been running riot on drag strips around the world. This comes as no surprise as the hot M5 is actually the most powerful BMW you can currently buy today. With outputs of 460kw and 750nm from its twin-turbocharged 4.4-litre V8, it out powers even the mighty M760Li whose monstrous V12 produces 448kw. And thanks to a BMW M-tuned xDrive all-wheel drive system, it's also the quickest BMW you can get too.
While the standard M5 is no slouch, the M5 Competition will streak away leaving its sibling – and will leave its rivals in its wake – according to claimed figures anyways. BMW reckons it will do 0-100kph in 3.3 seconds and 0-200kph in 10.8 seconds. With the optional M Driver's Package, the 'King of sports sedans', now fitted with a stiffer and lower sports suspension, will continue accelerating hard until it reaches its top speed of 305kph. Performance figures that shade its primary rival, the Mercedes-AMG E63 S.
For reference, the hot AMG has certainly been making a name for itself since its launch in 2017. With many around the world saying it has the edge on the M5 Competition. It shares its 4.0-litre biturbo V8 with the Mercedes-AMG GT-R supercar and produces an impressive 450kw and 850nm, and like the M5 and M5 Competition, features a trick all-wheel drive system that can vary power from four to just the rear wheels at a flick of a button.
On paper, the M5 Competition appears to have the better of the E63 S. But what happens in the real world? Can other variables play a part, or does the M5 Competition have enough grunt to out muscle the AMG? In identical conditions, it certainly does. However, if you're the owner of one of these super sedans and are keen on testing it out on drag strips around the country, it would be wise to factor in how much of an impact ambient temperature plays on your times.
To find out how accurate BMW's performance claims were, we turned to TrueSpeed – a local company that specializes in accurate performance testing and has been doing so for years. The super sedan by TrueSpeed was tested at Gerotek, where they perform all their testing and the results certainly are interesting. It should also be noted that TrueSpeed test at Gerotek because the majority of cars sold in South Africa are at the Reef.
Thanks to its xDrive all-wheel drive system, the M5 Competition sprinted from 0-100kph in 3.45 seconds. Oddly enough, this is slightly slower than BMW claims. When tested at the same facility on a different day, the regular M5 managed a time of 3.34 seconds, while the AMG E63 S took 3.38 seconds. On closer inspection, we notice that the day the M5 Competition was tested, the ambient temperature stood at 18 degrees Celsius, while the M5 and E63 S were tested at 4 and 8 degrees respectively.
Further proof that temperature plays a part is in the quarter mile test. The M5 Competition ran the 400m test in 11.40 seconds at 206.62kph, whereas the M5 and E63 S achieved 11.25 seconds at 209.96kph and 11.48 seconds at 204.23kph respectively. Once again, the M5 Competition was slightly slower than the 441kw M5. It was much of the same over the 1km sprint, with the M5 Competition once again trailing the less powerful M5 with an effort of 20.39 seconds at 264.05kph compared to 19.87 seconds at 268.99kph. The E63 S was slower than both at 20.58 seconds at 263.08 seconds.
The results were again no different when it came to in-gear tractability. The regular M5 needing just 6.92 seconds to sprint from 100kph to 200kph in 3rd gear. Beating out both the M5 Competition's 7.52 second run and the E63 S' 7.54 second effort. Not that its weight would play a significant part in a top speed test, but the 1,810kg M5 Competition actually achieved a top speed that was higher than what BMW claimed - 308.82kph. As expected it beat the heavier 1,955kg E63 S' 302.59kph top speed, but it failed to beat the M5 which pipped it with 308.87kph. From this, it is clear as day that temperature certainly affects performance significantly.
But the M5 Competition is more than just ludicrous acceleration numbers. The engineers at BMW M have also boosted the car's lateral dynamics: the new engine mounts, developed specifically for the M5 Competition, have a significantly tighter connection to the drive unit. This has a noticeable effect on the car's directness and precision when turning in corners. Outstanding stopping power is provided by low-weight M compound brakes, featuring six-piston fixed calipers up front and single-piston floating calipers at the rear. And thanks to a sports exhaust, it sounds even better than the regular M5.
Other Competition extras include lightweight Y-spoke alloy wheels, a chassis that rides 7mm lower, and an M carbon engine cover. Inside, the changes are similarly restrained, including M-striped seat belts, Competition illuminated door sills, floor mats, and unique instrument cluster graphics.
Priced at R2 062 433, the M5 Competition commands an eye-watering R300 000 premium over the regular M5. And despite its under-the-skin updates; based on these performance figures, it would be difficult to justify the added price. The reality is that the regular BMW M5 is all the super sedan you ever need, and remains the ultimate driving saloon; and now in its latest incarnation boasts genuine supercar-rivalling performance, all while corseting up to five passengers in supreme luxury.
Buy a new or used vehicles at a great price.
We put you back in control, make a single request and get up to 3 quotes from dealers nationally.
Choose your perfect car

Dealers come to you with their best offers

Compare offers and buy with confidence