TO HELL WITH FUEL – Audi e-tron GT Concept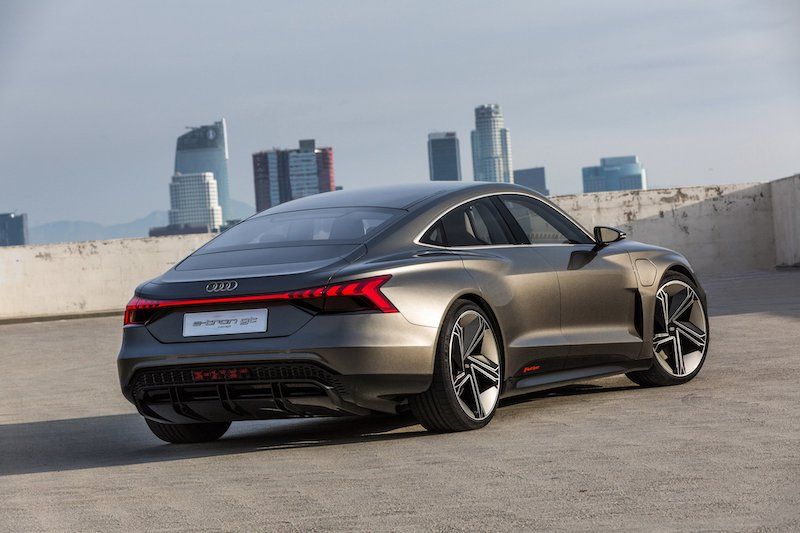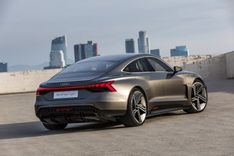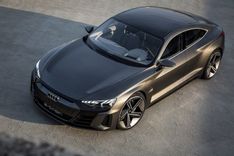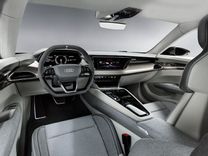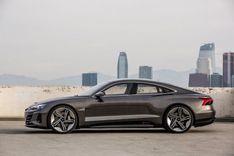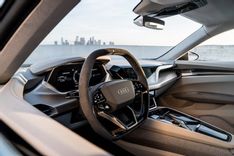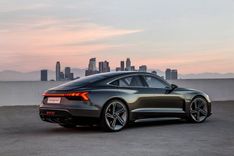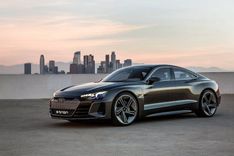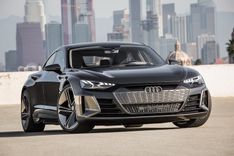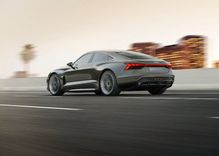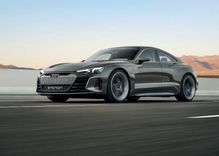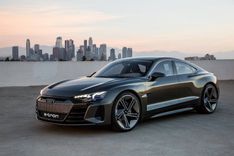 Following the reveal of the e-tron SUV and the PB18 e-tron supercar, Audi has used the recent Los Angeles Auto Show to showcase its latest fully electric vehicle – the e-tron GT Concept.
But before we go any further, let's get the stats out of the way first. 434kw. 0-100kph in 3.5 seconds. 0-200kph in 12 seconds. 400km of range. Make no mistake about it, the Audi e-tron GT Concept is something really special.
The fully electric e-tron GT Concept was born out of a direct collaboration between Audi Sport and Porsche, which sees the e-tron GT sharing its platform and battery pack with the upcoming Porsche Taycan EV. This isn't the first time Audi and Porsche are collaborating though, as the Porsche Cayenne and Audi Q8 share their underpinnings and mechanicals, and the Panamera Turbo is expected to share its powertrain with the upcoming Audi RS7 too.
While it might look relatively compact in images, this is a big car - roughly the same size as the A7 - measuring 4.96m long, 1.96m wide, and boasting a nearly 3m long wheelbase. The car retains the signature singleframe Audi grill up front, and gains the sporty silhouette of Audi's A7, 22-inch wheels and aggressive good looks - all of which will likely remain as the car goes into production.
According to Audi, the four-seater GT will boast the dynamism expected of a Gran Turismo, capable of a top speed of 240kph and running Audi's quattro permanent all-wheel drive system with torque vectoring. Thanks to a 90 kWh lithium-ion battery, the concept e-tron GT can travel over 400km according to the new WLPT standard.
Charging the battery, can be done in two ways: using a cable or contactless induction with Audi Wireless Charging. If you choose to use the cable, Audi has fitted a 800-volt system which reduces charging time to around 20 minutes in order to get the battery to 80% capacity; enough for around 320 km. If you prefer the convenience of charging wirelessly, Audi will install a charging pad at the driver's house allowing it to charge when parked.
The e-tron SUV and e-tron GT will be two of a dozen fully electric models that Audi plan to launch by 2025, and the first three will be on the market by the end of 2020, the next 9 need to be introduced in five years, which means one new electric car every six months, on average. It should be noted that while the e-tron GT will go into production by the end of 2020, initial deliveries won't commence until early 2021.
And if you would like to see more of the e-tron GT before it hits roads some time from now, the sporty coupe will be starring in the new Avengers film set to open worldwide in the second quarter of next year. While it hasn't been confirmed who will be driving it, it is expected that Tony Stark will be given that honour, considering his fast affinity for the Audi brand.
Buy a new or used vehicles at a great price.
We put you back in control, make a single request and get up to 3 quotes from dealers nationally.
Choose your perfect car

Dealers come to you with their best offers

Compare offers and buy with confidence