The Audi A4 gets a sporty new look and a technology upgrade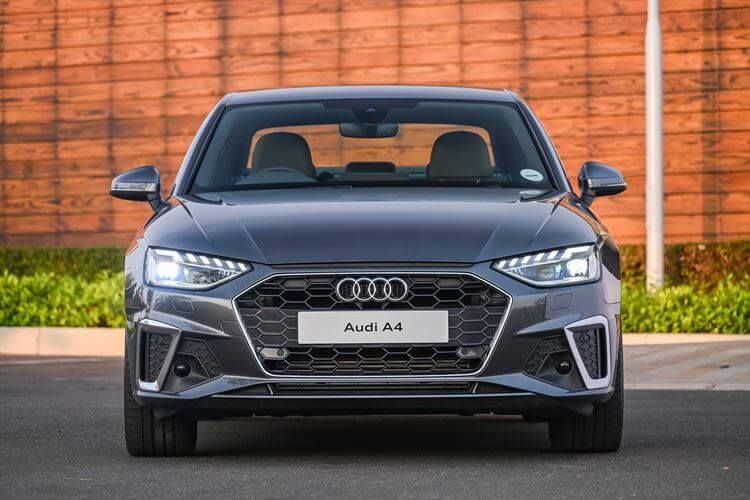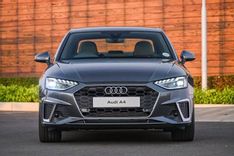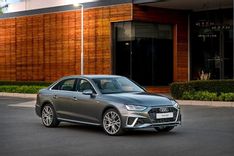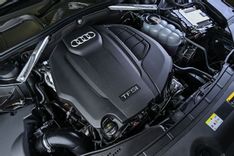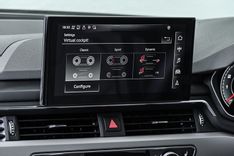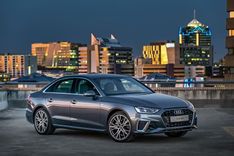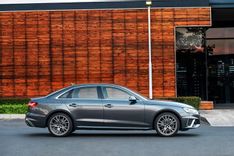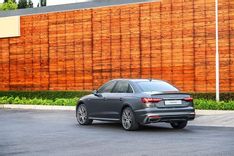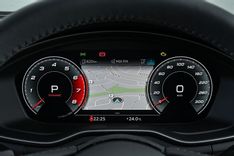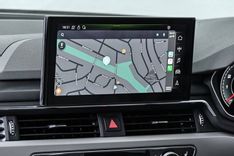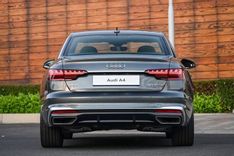 The Audi A4 gets a sporty new look and a technology upgrade
There is no doubt that the A4 is one of Audi's most popular models. Since its release in 1994, Audi established the A4 as one of the most in-demand luxury sedans to own. Spanning over nine generations, the A4 has cemented its place in the premium sedan segment. Now after four years in the making, the Audi A4 has gotten a new sporty design as well as an upgrade in technology. Not only will this be the new Audi A4 maybe one of the most stylish to have brace the presence of Audi, but it will also feature the advanced Audi connect.
On the exterior, the Audi A4 will get a whole new redesigned front bumper with chrome decorations. While the single-frame grille gets a lot wider and flatter and comes with newly redesigned headlights, making the front look a lot meaner.
The Audi A4 will now come standard with LED headlights being available in different variations. The 35 TFSI will feature low and high beams as well as daytime running lights in LED technology. While variants such as the 40 TFSI and S4 will feature a higher version of LED which includes a different daytime running light design as well as dynamic indicators for the rear.
Audi has also introduced the equipment line concept which is equally new, it ranges from standard, Advanced, and S line. The S line is particularly striking as it comes with a standard high gloss styling package. Customers can also choose from 12 paint colours, including the new Terra Grey colour option.
Now when it comes to engine capacity, Audi will now be offering the A4 model line with three turbocharged engines in South Africa. Their power outputs will range from 110 kW to 260 kW, from the Audi A4 35 TFSI up to the Audi S4 TFSI. All A4 models will come with an automatic transmission as standard. The Audi S4 TFSI is the highlight here when it comes to power as its 3.0 TFSI engine comes in with a rocket output of 260 kW and with a hefty torque of 500 Nm. This turbo V6 engine accelerates the Audi S4 from 0 to 100 km/h in 4.7 seconds.
For the market launch in October, the two engine variants (A4 35 TFSI and 40 TFSI) will feature a mild-hybrid system (MHEV) which is based on 12 volts and will reduces fuel consumption. This broad-based electrification will make an important contribution to achieving positive fuel consumption. The MHEV system reduces fuel consumption by up to 0.3 litres per 100 kilometres according to individual Audi measurements. 
In terms of wheel options, the standard trim wheels will be 17-inches, while the Advanced and S line trims get a size bump to 18-inches. There is an option to upgrade to 19-inch to enhance the sportier presence. The Audi S4 also does offers 19-inch wheels in a choice of three designs.
Inside the Audi A4 comes with a comfortable interior, that is both stylish and advanced. As it comes with an all-new and large MMI touch display. Customers also have interior customization options on their seating as the leather/leatherette comes in different colour combinations. The S line interior package however reigns supreme here as it comes with luxurious features such as Fine Nappa leather with S embossing. While the LED interior lighting comes standard and adds highlights to the interior in the dark for a more premium finish.
As mentioned, the interior will come with the new MMI system, this offers a user experience like a contemporary smartphone. The MMI comes with a touch display and comes with a high-resolution TFT display which measures 10.1 inches.
The MMI also comes with natural-language voice control and understands many of the phrases used in everyday speech. It comes standard with the Audi smartphone interface, which enables Apple CarPlay and Android Auto.
The Audi A4 also comes with the optional Audi Technology Package which now includes MMI navigation plus, MMI touch and the state of art Audi connect.
Audi Connect
The Audi connect portfolio includes a host of online services that offer advanced infotainment, navigation, and Car-to-X services which take advantage of the swarm intelligence to service, safety, and convenience built into the connected A4. Audi connect takes the experience of driving an A4 to a whole new level. The technology focuses on using online connectivity with the vehicle, which provides real-time information and multiple digital functions.  This includes delivering internet services to the car via a sim that is installed directly into the vehicle. It then uses myAudi app, which is the core of Audi connect, this allows digital access to the vehicle, anywhere, any time. It is through this point that the driver can access important vehicle information, manage data, and configure and set up certain services. The driver will also be able to call up real-time information about the vehicle as well as keep an eye on the fuel level, range, service appointments, warning messages, and other functions.
The Car2X services of Audi connect will include:
Safety and service features that are licensed for 10 years and come standard on the Audi A4. This will support the driver in the event of damage, breakdown, or minor accidents. This will also allow emergency calls or roadside assistance, directly from the vehicle to access emergency towing, ambulance, police, or fire brigade support. A Notification of when a service is due is also integrated into the functionality and will trigger an automatic prompt to the registered Audi Dealer.
Security & convenience services are part of the optional Technology Package and will include remote functions (model-dependent) that network the vehicle with the smartphone.  This will always allow the vehicle to be protected against unauthorized access, giving the driver control of selected vehicle functions by conveniently using the myAudi app. Other features include car finder, remote lock/unlock, geo-fencing/speed alert, and theft/alarm notification. A vehicle status report for information like the oil or fuel levels, mileage, or service intervals can now also be viewed on the smartphone.
Other infotainment services that come part of Audi connect will include:
Live and integrated Google Earth navigation and traffic information, which allows the driver to easily plan trips through the myAudi app and send destinations and routes directly to the vehicle.
Live information around points of interest (trading hours, parking availability), traffic information, and weather updates.
These features are available through the embedded e-SIM and data is freely available for a period of 3 years.
Pricing
Audi A4 35 TFSI S tronic  R 644,000
Audi A4 35 TFSI Advanced S tronic  R 663,000
Audi A4 40 TFSI S tronic R 681,500
Audi A4 40 TFSI Advanced S tronic R 700,500
Audi A4 40 TFSI S line S tronic                   R 726,500
Audi S4 TFSI 260kW quattro Tiptronic     R 944,500
Buy a new or used vehicles at a great price.
We put you back in control, make a single request and get up to 3 quotes from dealers nationally.
Choose your perfect car

Dealers come to you with their best offers

Compare offers and buy with confidence