Asphalt Assault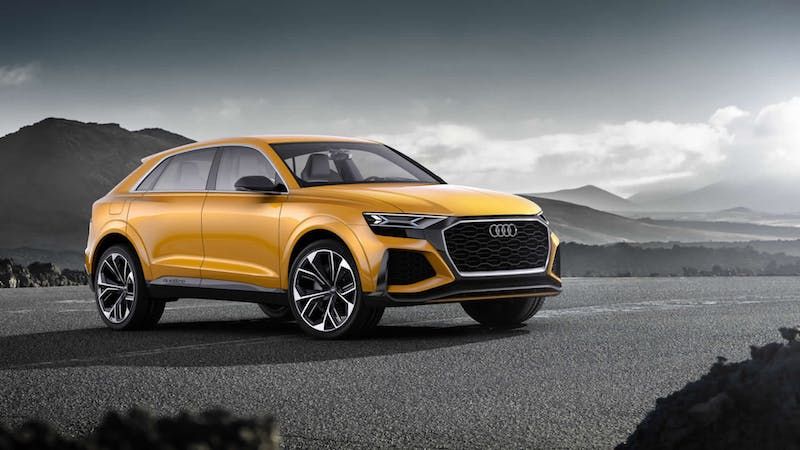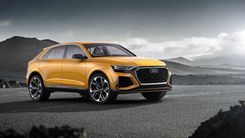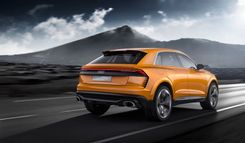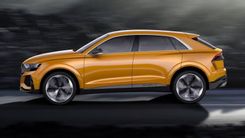 Audi's fast-expanding SUV range will be crowned by a potent new BMW X6 M rival
European Union Intellectual Property Office records have revealed Audi has registered the trademark name "RS Q8", hinting at a future performance SUV to rival the BMW X6M and Mercedes-AMG GLE 63 S Coupe.
There has been talk about the RS Q8 for some time now, and considering Audi's desire to grow their "RS Performance range", it's very likely that an RS Q8 will be built, and it seems, this is the confirmation we need that the model is in the works.
It's a well-documented fact that the Volkswagen Group shares its motors, platforms etc with a variety of its marques. We've seen it with cars like the R8 and the Huracan, the new A8 and Panamera, and now it's expected with the RS Q8 and the upcoming Lamborghini Urus performance SUV.
Both are expected to be built on the same MLB platform, which is also shared with the Audi Q7, Bentley Bentayga, and Porsche Cayenne. Power is expected to come courtesy of Audi's familiar 4.0-litre V8 twin-turbo that currently powers the Audi RS 6 Performance, and puts out 445kw and 750nm. With this kind of power on board the RS Q8 could become one of the quickest petrol-powered SUVs in the class.
To match its impressive performance figures, the RS Q8's styling will be more aggressive, and we can expect to see a new, wider grill design, which will work in tandem with a new front splitter to provide more direct airflow to the engine's radiators.
Going up against the BMW X6 and the Mercedes GLE Coupe, the Audi Q8 range is already confirmed for production commencing in 2018. It will be produced at Audi's Slovakian plant in Bratislava, the same plant where the Q7 is currently being manufactured. The Q8 will sit above the Q7 and mark the flagship range in Audi's SUV lineup. Also coming is the Q4, which in 2019 goes into battle against the BMW X4 and Mercedes GLC Coupe. (Audi Q8 sport concept shown)
Buy a new or used vehicles at a great price.
We put you back in control, make a single request and get up to 3 quotes from dealers nationally.
Choose your perfect car

Dealers come to you with their best offers

Compare offers and buy with confidence